The free TMC is an abbreviation and comes from the English language and stands for Traffic Message Channel or Traffic Notification Channel.


Data for the TCM is sent as a digital signal and received by the radio, or from current navigation devices, for example, to receive current road messages.

Thus, the route can be improved or corrected depending on the traffic situation and construction sites.

Radio stations are now broadcasting the TMC in many European countries. For the free TMC service, there is the so-called Pay-TMC, unlike the free TCM you need for the PayTcm a subscription.






(Image-1) TMC Germany Bayern for Oktoberfest!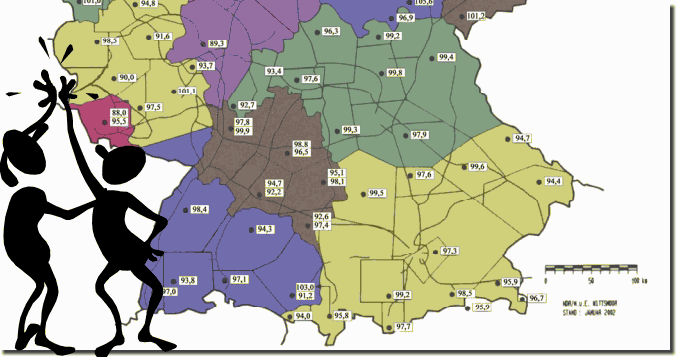 FAQ 34: Updated on: 7 June 2018 08:12