HDMI-CEC makes it possible to operate with a remote control multiple devices!


Unfortunately, it is not supported by all devices!

In the best case, all devices, such as LED TVs, Blu-Ray players, game console, sound systems can be connected via HDMI and then remotely controlled via CEC in common. Especially handy that you do not have to turn every single device on and off.

If everything works fine, for example: The TV has a timer function, when the TV goes out, the Blu-ray player is automatically switched- / turned- off. Which is very environmentally friendly and at the same time energy efficient.

Incidentally, the devices are not claimed meaningless, which in turn also has a positive effect on the purse.

Info: The CEC does not have anything, it's not just about the cable, it's a protocol or command line that is sent between the devices. I already had devices where HDMI-CEC stood on it, but did not support it.

It is a pity, if one sits because of the fast-forward and reverse in front of the TV with two or more remote controls :-), and sometimes mixed up ;-).

Here are some links:
.... wikipedia.org/wiki/Consumer_Electronics_Control !

In general, any HDMI cable is suitable for CEC, or 3d, 4K, or UltraHD, I have not had any that did not support it. Is more an advertising slogan to emphasize something, or to make it more expensive!

See Amazon ... hdmi-CEC I personally like ... slim hdmi Because they are not so thick and do not get so much noticed!



(Image-1) HDMI-CEC Slim!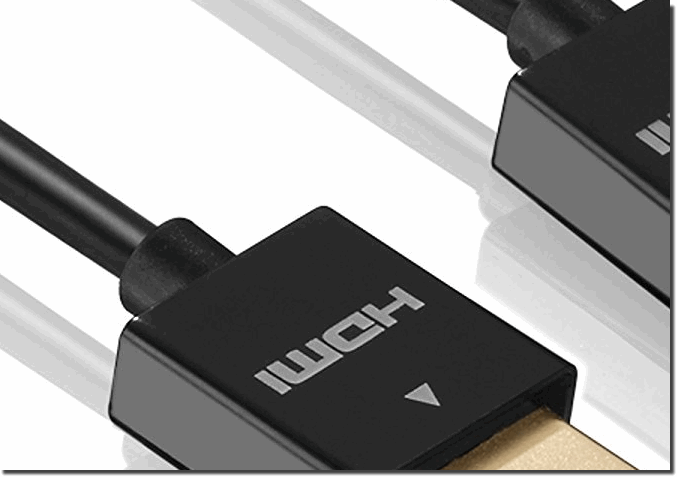 FAQ 38: Updated on: 7 June 2018 08:52