If you want to quickly decorate a picture a bit to send it by email, you can do it quickly!



1. Open an image in your preferred image viewer

2. And select the appropriate decorative tracks in the MagicMouseTrails tool
(for example hearts, flakes, ... or so)

3. Move the mouse over the image in the image viewer 

4. Make A Windows screenshot 

5. In the email text press the Ctrl + V key to insert the image.

The result: ( ... see Image-1 )


(Image-2) Decorate your own pictures with this software with the help of imagination!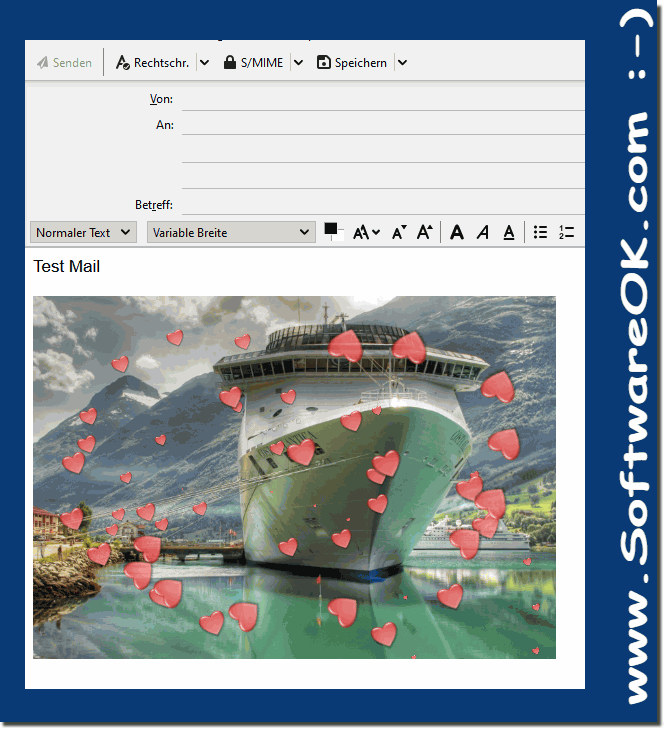 FAQ 8: Updated on: 12 June 2020 20:02