In MS Outlook you can quickly activate or deactivate the message sound in the options!


1. Please open the options File ► Options

2. In the Outlook options on "Mail" 

3. Scroll to the item "Massage arrival"

4. Activate or deactivate the sound when a message is received

(... see Image-1 Point 1 to 4)

PS :
You can also turn off the Outlook desktop notifications here. The volume of the sounds played by Outlook is controlled by your Windows sound settings. Outlook can alert you to a variety of actions with sound effects. You can control some of these sounds via the Outlook options, while other settings are controlled by Windows. 



(Image-1) Activate or deactivate MS Outlook message sound!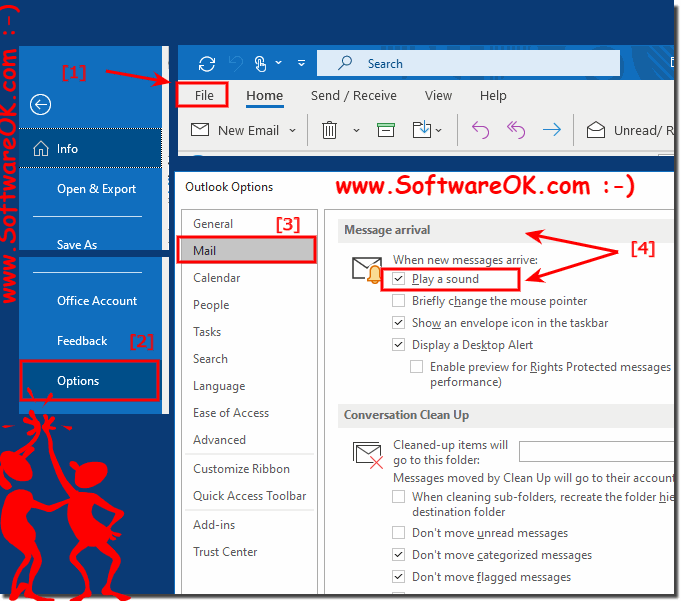 The MS Office Outlook also plays a sound for errors and warnings that you receive. For example, if you try to close all reminders in the Reminder dialog box, you may receive a warning or informational message. Other tasks that may include audible warnings! 




FAQ 44: Updated on: 11 May 2021 14:08