Here are some of the differences between Office 2016 and Office 365, with Microsoft Office 2016 and Office 365 almost the same product!


There is also the Office 365 Business, Home, Student and so on, which differ in price!


Office 365 
It's a subscription to make sure you're always up to date with Microsoft Tools.

There are Office 365 for private use as well as for small and large businesses, schools and other organizations.

An Abo Office 365 on the Microsoft official website costs around 99 euros, in some online stores it is even cheaper to include the set of applications on all Office 365 packages for personal and personal use Office 2016 with the fully installed Office Applications, such as Word, PowerPoint and Excel, plus additional 1 terabyte of online storage on Onedrive which is very convenient!


 
Office 2016
 one can use or work without having access to the internet, the same office applications, Word, PowerPoint and Excel, plus additional, which is very convenient !,
but the Internet is required for installation and activation!
It is definitely offered for a one-time purchase where you pay for the Office applications for a computer by paying. This option is offered for both the PC and Mac. The disadvantage is that the purchase or acquisition does not offer an upgrade option. So, if you upgrade to the next 2020 or 2018 major version at some point, you probably have to pay for the full price of the office, unless there is an upgrade offer. But there is also the:  
2016 Office subscription
, or better known as the
Microsoft Office 2016 product key
,  like 365 here !

For both Office products,which are almost one and the same, you have subscription support at no extra cost and more.
You are spoiled for choice to pay the subscription monthly, or annually!


In a direct comparison of Office 2016 as a one-time purchase with an Office 365 subscription, the 365 subscription cuts off better, but you also pay forever and is up to date. The decision is personal nature udn these must be synonymous after my short and tight Make a pro and a contradictory statement yourself.
But if you need it, because everyone works with it in school, you have almost no choice.




(Image-1) MS 365 Office or MS Office!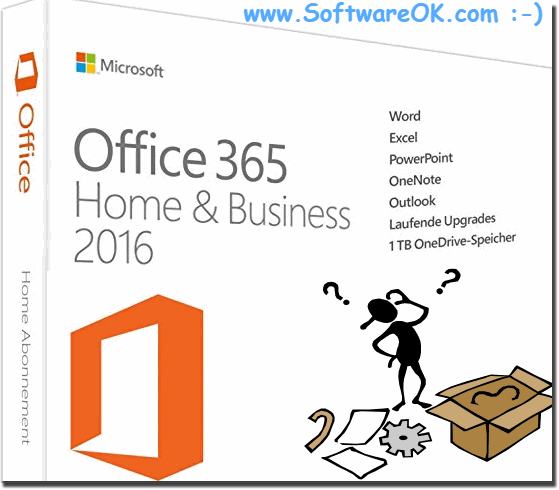 FAQ 5: Updated on: 11 May 2021 14:16