.. everyone who wants to see a nice big stopwatch on all Windows 11, 10, ... etc. desktop and MS server operating systems!

The timer / stop watch can be controlled using predefined keyboard shortcuts. Optionally also display milliseconds and the hour! Start the timer when the program starts and continue or pause the countdown with a single click of the mouse. Are practical functions. With the alternative stopwatch, you can choose between a stopwatch and a countdown.


in full screen mode it comes into its own, for example in school as a countdown for school assignments, or for 5 minutes of silence, or something ...!
(Image-1) The stopwatch on Windows!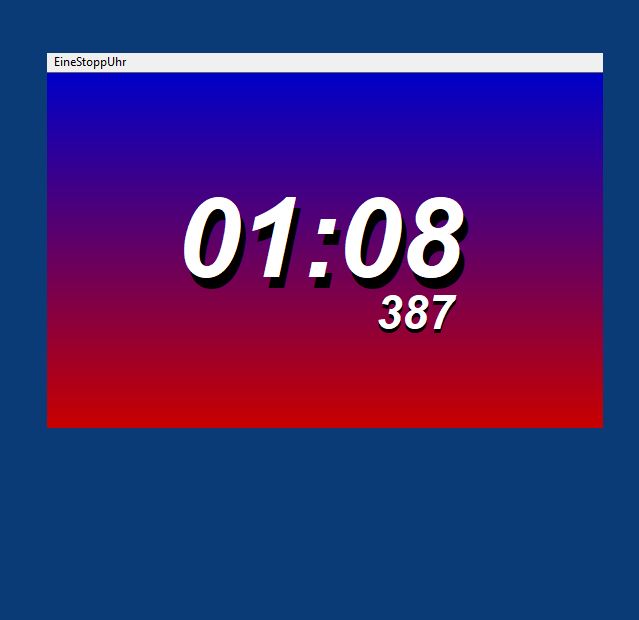 Another good thing is that it is completely portable. This means that you can easily copy its files to removable storage and use them on the go with no prior installation. In addition, it does not leave any traces in the Windows registry.


FAQ 9: Updated on: 24 July 2021 09:24