The solution is simple to change the language in the mouse pointer stick or to translate the Pointer-Stick in your Country Language!


Start the program PointerStick and click on the button "# LNG" and select your language!

Optionally, you can translate PointerStick into your language! (... see Image-1 Arrow-3) 



(Image-1) Change the language in the windows mouse pointer stick!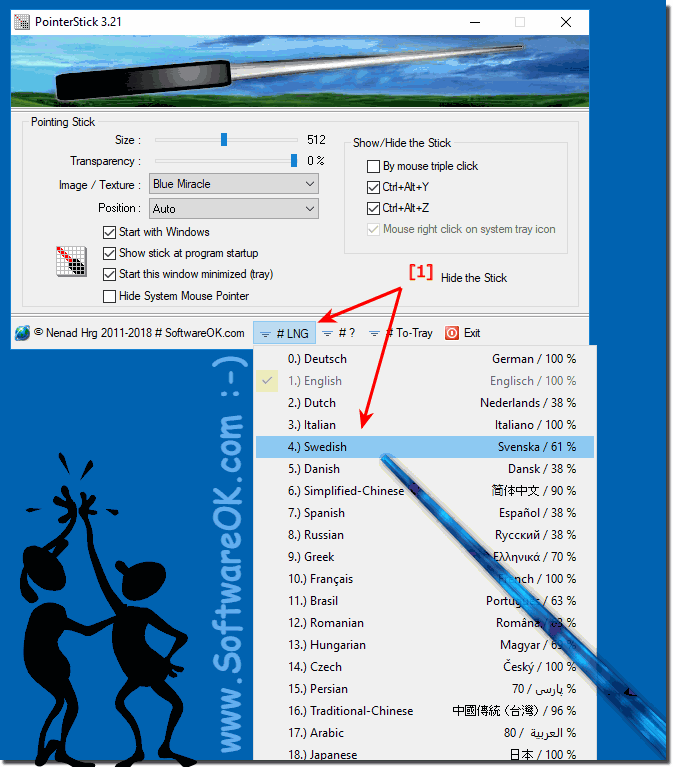 FAQ 2: Updated on: April 4th 2014 11:44