Writing programs are programs, applications, APPs that enable the user to compose / write text documents, letters, forms, ...!  


There are so-called plain NotePads  which are plain text editors and are included in all versions of operating systems. These are used to create plain text files, or simply to open and read plain text files. However, if the file is to have a special formatting and the plain text is not enough, more complex writing programs can be used. 

The image shown here is a small example of this in Notepad and Word where you can see text formatting.

See also:





(Image-1) Writing program simple and complex!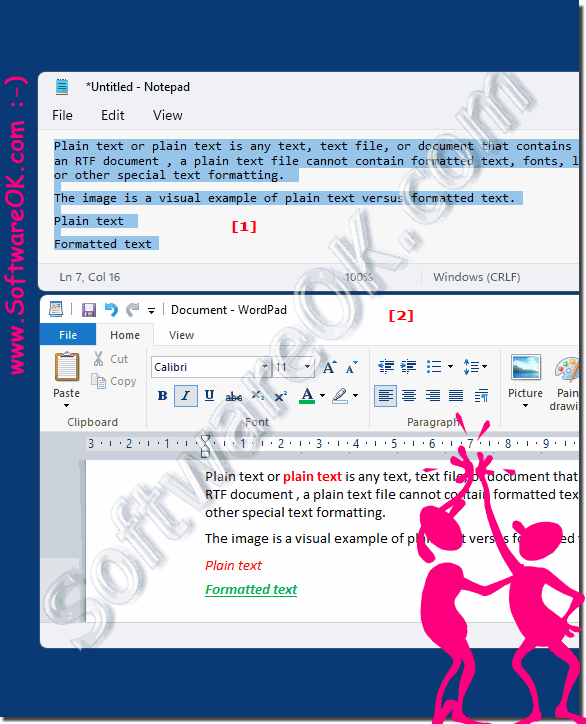 FAQ 278: Updated on: 28 June 2022 02:18