The solution is simple to enable, disable or customize the Address-Toolbar in Explorer Views of Q-Dir !


Please click in Q-Dir on Menu, Extras, Address-Bar (... see Image-1 Arrow-1)

One for all = 1 x Addressbar (Main)
Each has one = 4 Address-Bars (every view has one)!
I don*t need it = Disable Address-Bar

This is for all Windows OS! :-) 



(Image-1) Tool-Bar and Address-Bar in Q-Dir Windows-8.1!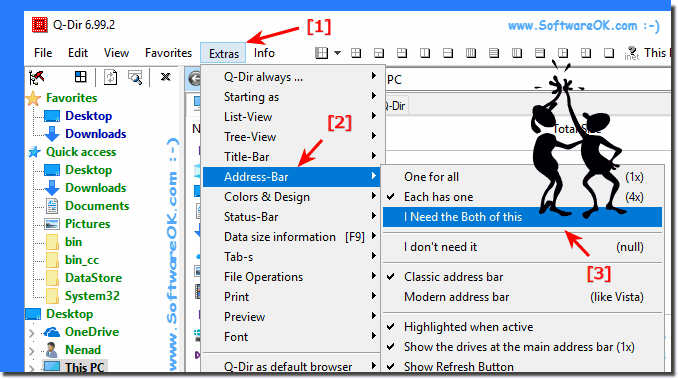 FAQ 100: Updated on: 20 May 2018 06:43