It's easy to find sound devices, sound and playback under Windows 10 / 11 in Control Panel!
Content:
1.) Audio devices sound and playback under Windows 10 / 11! 
It is very easy to find the audio devices that are responsible for the sound in Windows 10, open the sound settings via the sound icon via the 
Windows 10 and 11 system control
.
1. Or directly through the 
Windows 10 or 11 Run dialog

2. Command
control / name microsoft.sound / page sounds
(Image-1) Audio Devices, Sound and Playback in Windows 10!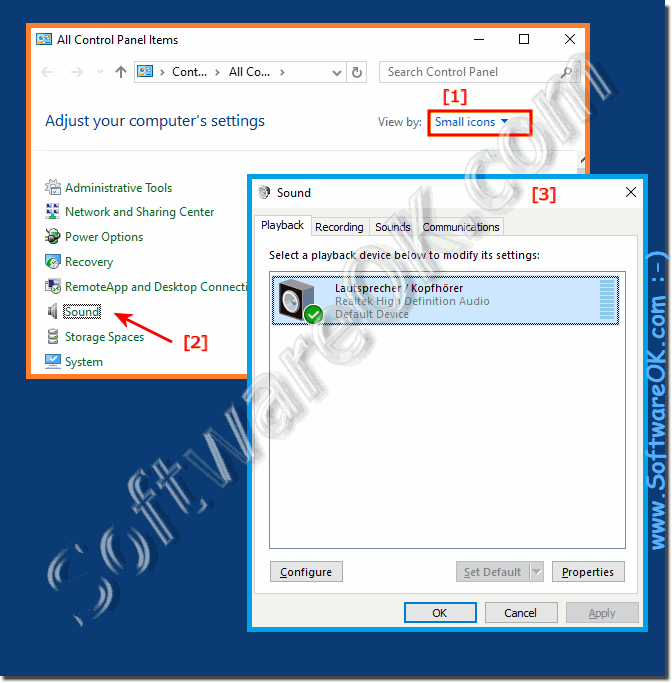 The
Volume Mixer provides options for managing the volume per desktop application
.
However, this feature is not supported by all applications.
In this case, they are displayed in the mixer and can adjust the volume.
For example, you might want to have certain applications, such as:
System sounds, mute when watching a movie.

A handy feature of Windows 10 sound settings is the ability to change the audio behavior during multitasking.
If you are using a smartphone, you may be aware of an option that lowers the sound of the active application when you receive a notification.
If you use an application such as Skype to send and receive video calls, Windows can be set to automatically adjust the volume when communication activity is detected.
(Image-2) Automatic adjust the Volume!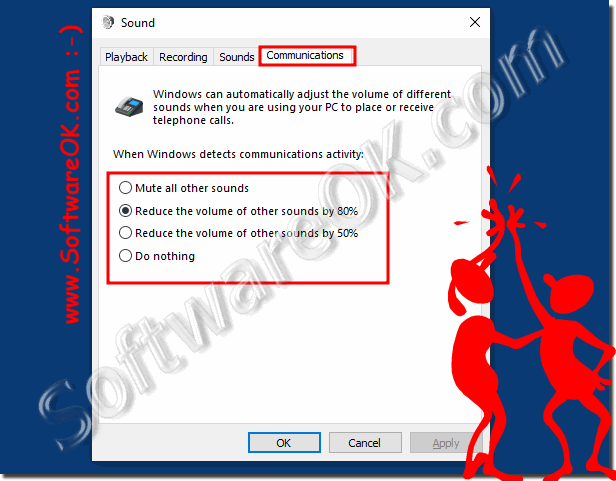 2.) Tips for sound and audio playback problems under Windows 11, 10, ...!
Sound problems in Windows 10 are not uncommon, here are important links that could help you with problems in Windows 10 with sound and audio playback problems in Windows!