Remove Q-Dir from
Windows Autostart (Startup)

, this example is for Windows 11, 10, 8.1 and 7 plus Windows Server!


Content:



1.) Standard Remove from Autostart!
Please start the Filemanager Q-Dir, go to Menu Extras and select Autostart and change the Autostart settings for Q-Dir. 
(... see Image-1)

PS: The Quad-Explorer is not in startup folder windows 10!






(Image-1) Q-Dir at Windows Startup!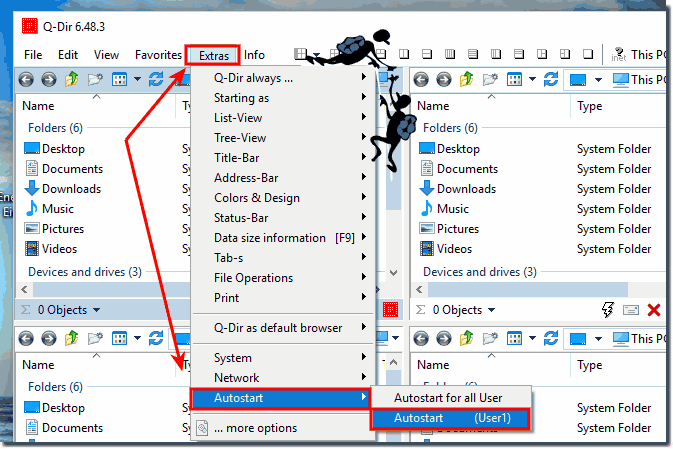 2.) Add to Startup Folder on Windows!

User Ask:

Dear Sir, tks very much, i found it, that will be very useful. i have one more question: I set the auto start q-dir when starting my PC, and set the windows of d-dir to be maximum. but now, every time when I start the PC, the q-dir's windows appears a flash on the desktop and then minimax to the toolbar, may i know what's going on , and how to set it to maximize everytime it starts?





Remove:

And create a standard Auto-Start Folder Shortcut:



3.) ... Q-Dir Start maximized!
(Image-2) Quad-Directory-Explorer Maximized Start!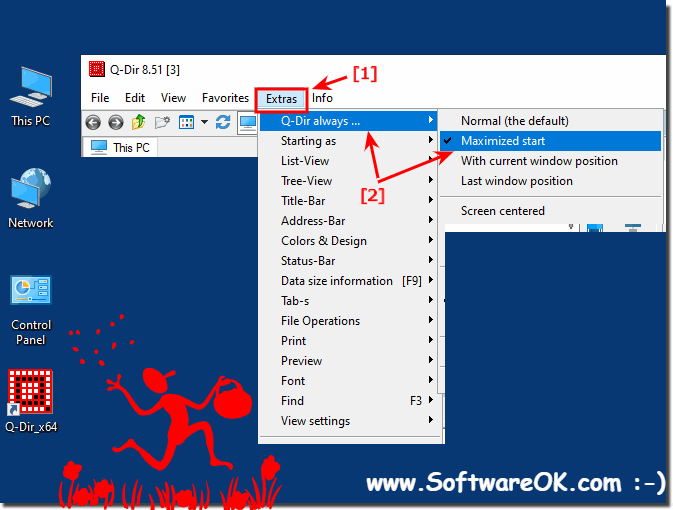 FAQ 102: Updated on: 4 July 2021 15:27