Yes, there are problems with saving favorites on the desktop and the desktop shortcuts under Windows 10/11!
1.) Preface Windows folder protection!
This is partly due to Windows Defender, which

has folder protection

.

Microsoft has expanded this with the Creators Update in Windows 10 or 11 Defender.

In response to the increasing number of blackmail Trojans.
By default, the Desktop folder is now also listed in this folder protection.

2.) How can I still place my favorites on the desktop?
You can save your favorites in your own favorites folder in Q-Dir and copy the favorites from here using drag and drop, or by copying and pasting them on the desktop (copy-paste).

You can also temporarily deactivate folder protection in Windows 10 Defender.
As an experienced user, you can already do it.
Or temporarily deactivate the Windows 10 or 11 Defender!



(Image-1) Shortcuts AND favorites on the Windows 10 desktop!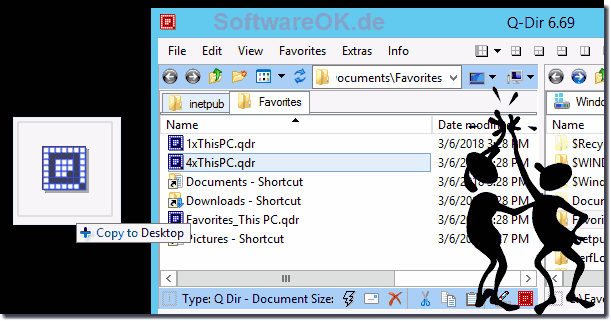 3.) Why the folder protection, is it the absolute protection?
As mentioned, this is the response to the increasing number of blackmail Trojans.
But
it is not
absolute 
protection.
I program well and I like it!
And that for about 20 years.
I thought a little bit about the protection folder and after 10 minutes I levered it out.
It's good I'm not a hacker.

Absolute protection?
It would be really difficult to offer absolute protection because you would have to lock out the person sitting in front of it.
But then the computer would no longer make sense, also known as a PC (personal computer).
But this is also comparable to viruses and bacteria.
Most South Americans died from the flu because the body did not know the virus and not from Spanish or Portuguese swords.

It is the same on the computer, you can only protect yourself from something that you or your woman know.
You can prevent anything else. 




If your machine running under Windows 10 or old W7 and Vista, start once Q-Dir as an administrator.
See the Images, Run as admin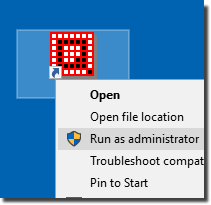 Register Q-Dir for *.qdr files: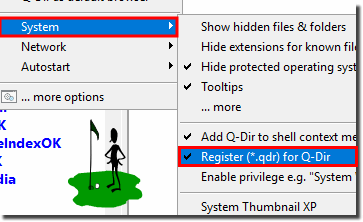 FAQ 19: Updated on: 13 July 2021 05:43