To set the WordPad settings to the default settings you can use the registry editor on all MS Windows operating systems! 


1. Close all MS WordPad windows

2. Open the  Registry Editor as usual
 
3. Open the folder:




HKEY_CURRENT_USER\SOFTWARE\Microsoft\Windows\CurrentVersion\Applets\Wordpad




4. Delete all entries

And start MS Word Pad again!




(Image-1) Wordpad appears in the taskbar but the window is not visible!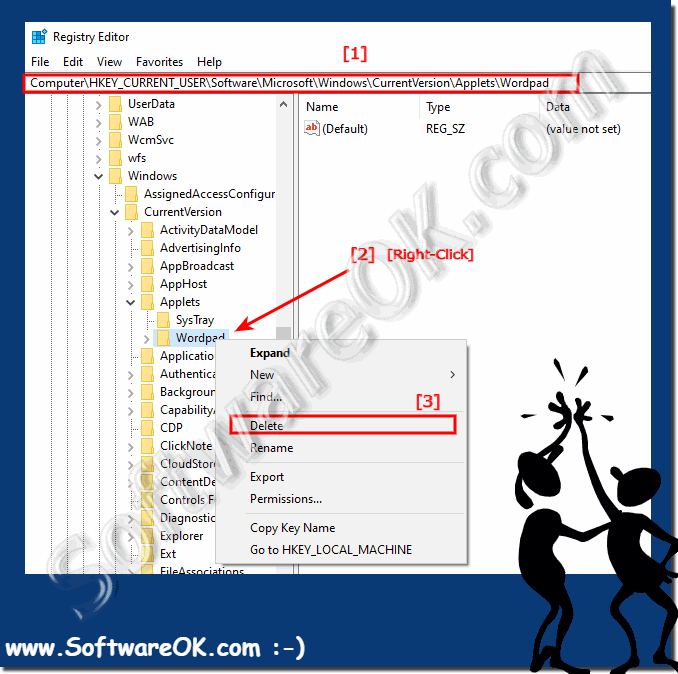 FAQ 12: Updated on: 20 July 2022 17:45