As default the keyboard shortcut Windows + R is provided for Run Command, but can be changed at any time!
Left Window key
Right window key
Ctrl + Alt
Alt-Gr



(Image-1) Keyboard shortcut Windows-R, in Run Command!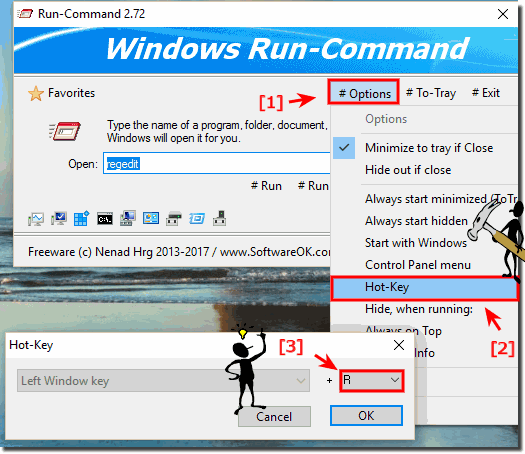 Info:

With this alternate execute command dialog you will not be patronizing when choosing the shortcut to start Windows commands and / or running programs you know at any time switch back to using the standard Windows + R keyboard shortcut. As you can see above in Windows 10 shot screenshot, it's easy. However, you can easily apply this solution to earlier versions of MS Windows. When choosing the shortcut to start Windows command it does not matter if it's a simple Windows desktop PC, tablet computer, Surface Pro / Go, or even a server operating system.


FAQ 7: Updated on: 29 April 2019 10:38