If you want to restore the default font after you have changed fonts in Windows 11 many times and encounter problems!





 

Content:




1.) Resetting the default default fonts on Windows 11!

1. As always, start the ► Control Panel in Windows 11 

2. Press the F3 key and use the search term Font

3. Now simply press on the text "Font settings" to open the window with the font settings.

4. And now just restore default font settings to the churning.

(... see Image-1, Point 1 to 3) 




(Image-1) Restore default font on windows 11!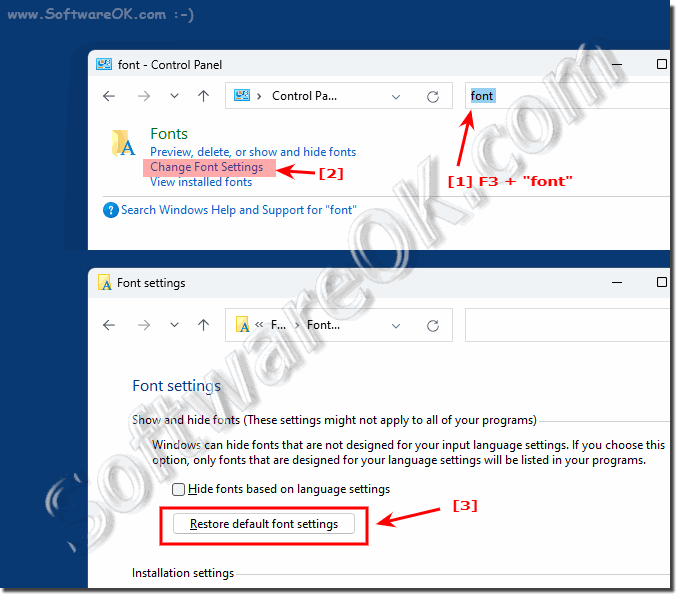 2.) More information about fonts in Windows 11!

Simply resetting the fonts on Windows 11 is very helpful in some situations to fix poor rendering in programs or other applications. Windows can have font issues, here are more tips that may help regarding fonts on Windows 11, just click through and read up just to discover something new.








FAQ 253: Updated on: 26 December 2022 08:19