The solution Open File by simple left click or execute if don't wan a double-click, on all Windows OS!





However, you can use this "open file by simple left click" solution, without hesitation and disadvantages also for earlier and other versions of Microsoft's Windows operating systems whether it's a Windows desktop computer, tablet-PC, Surface Pro / Go, or even a you like the simple left click on a MS server operating system.





Start the folder settings to change the mouse behavior!

One very quick fix that you can use is the command:

control /name Microsoft.FolderOptions

(... see Image-1 Point 1 to 3)



(Image-1) Simple left click to execute or open or a double click?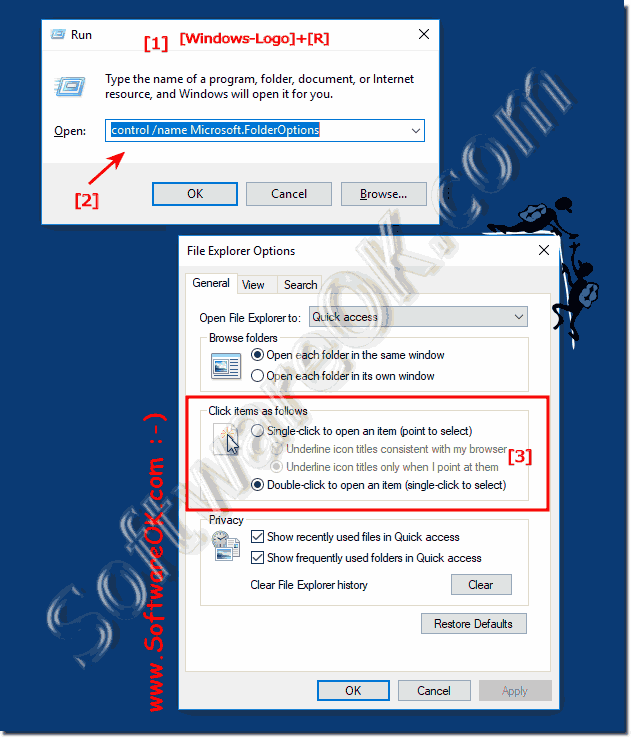 FAQ 29: Updated on: 4 September 2023 10:00