The solution is very simple to switch the charging of the battery to 80% or 100% on the Samsung notebook or laptop on Windows 11, 10, ... and MS Server OS!




 

Content:



1.) The Battery Life Extender!
This battery saving function is controlled by the Samsung software. But can also be set in the PC bios.

You can find the "Battery Life Extender" from Samsung via Windows Programs (All Programs) ! 
( ... see Image-1 Arrow-1 )

Now change the option in the "Battery Life Extender" as required   . ( ... see Image-2 Arrow-1 )

Samsung Page: ► Samsung Battery Life Extender will prevent charging all the way to 100 percent!






(Image-1) Starting the Battery Life Extender from Samsung!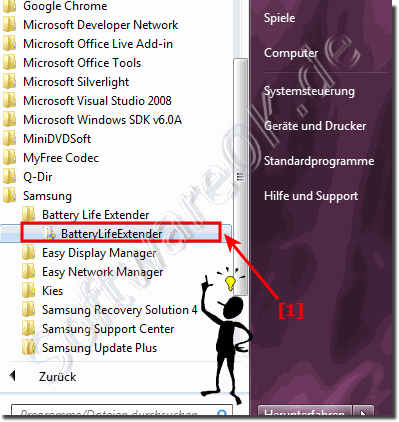 (Image-2) Set Samsung battery saver!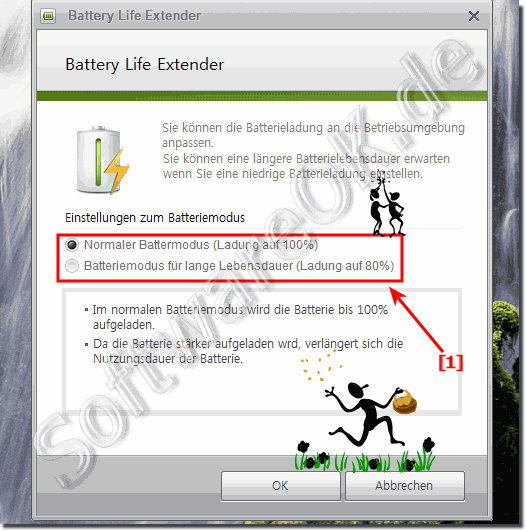 2.) How does it work and why does it work!

Battery life is shortened the most by 100% charge. You can think of it like a balloon that gets 100% inflated over and over again. Here, of course, the danger that it will break at some point is greater than if it is always 80% charged/blown!







FAQ 76: Updated on: 29 June 2022 06:21