If you select Reboot and Delete without query, in The File Unlocker for Windows 10 or 8.1, and Windows 7.




 

Content:


1.) For not locked files under MS Windows OS! 
If the file is not locked or the famous freeware This Is My File can not detect the file lock handle, please use this feature in the windows file (un)-locker. (... see Image-1)



(Image-1) Reboot and Delete whiteout query, in The File Unlocker!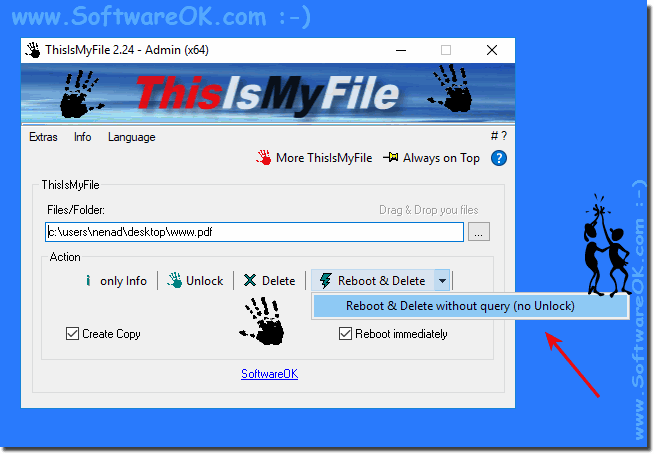 2.) What alternatives do I have for deletion under Windows 10, 8.1, ...?

There are also files that should not be deleted in this way under all Microsoft Windows desktop and server operating systems. However, each deletion task can be designed with different requirements or requires a different deletion under Windows. 









FAQ 3: Updated on: 28 February 2021 17:42