Yes and it is very easy to use this little ping tool on all MS Windows 11 OS to execute ping commands!


Contents:




Also under the latest

 Microsoft Windows 11

 continue to use 

WinPing

. It is suitable for all Windows OS from Windows 2000 to MS Windows 11 and Microsoft's Windows Server 2019, 2016, .... you don't have to do without this simple type of pinging on any Windows PC!
1.) Simple example with WinPing on MS Windows 11!
1. Download the ping tool►  ... Download WinPing for Windows 11

2. Open the zip folder / archive in Windows 11, .. Download folder

3. Place it on the desktop if necessary 

4. Start WinPing 

5 Enter a server address (without http: // or https: // )  

6. Confirm the start of the ping command with the Enter key



(Image-1) Continue to execute the ping command under Windows 11!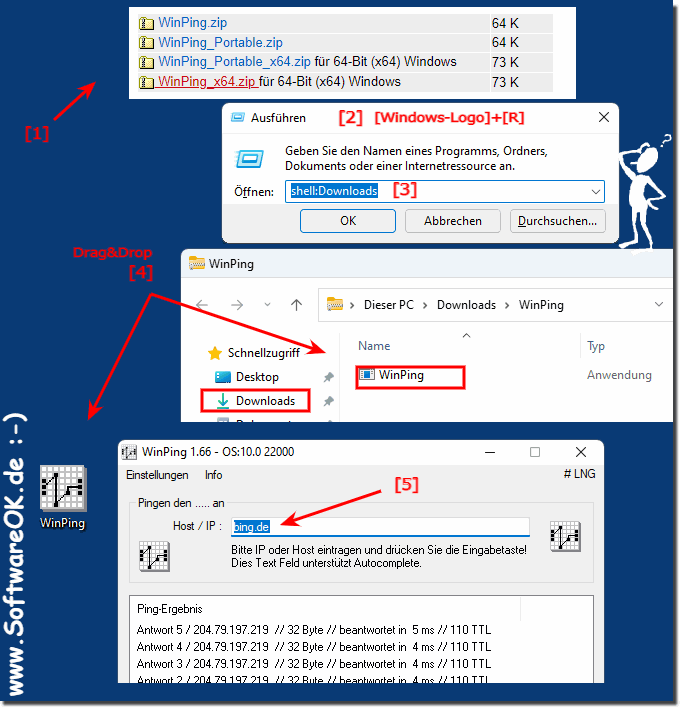 2.) Adjust options for pinging!
1. Open the Settings menu 

2. To change  the standard options for pinging  in  WinPing

3. Optionally, you can export the result as an HTML file





(Image-2) Options, settings for the ping command!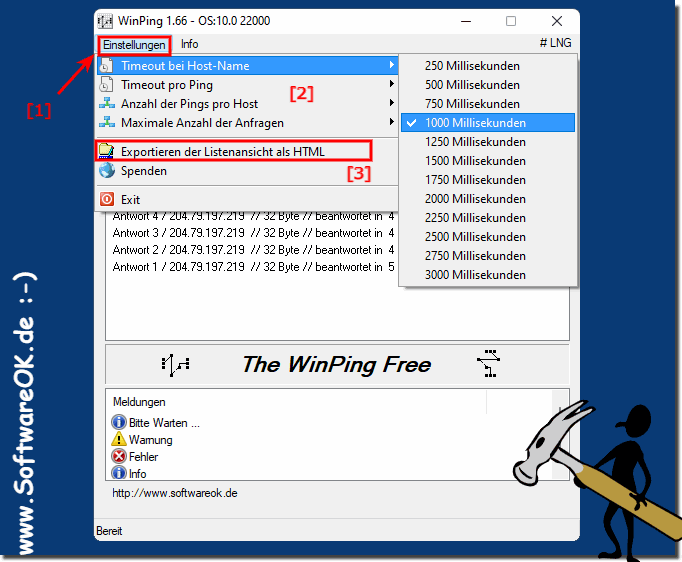 FAQ 3: Updated on: 28 July 2021 04:59