The solution is simple to connect a Bluetooth enabled device on MS Windows 10 computer, for example a Printer, Scanner or Bluetooth Mouse and Keyboards!



Please press on the Bluetooth the Blue connect button (hold down 2-5 sec) in this example a Bluetooth mouse.
(... see Image-1)

In Device and Printers Please click the Button Add a device and then follow the instructions.
(... see Image-2 Arrow 1 to 5)


See also:
Shortcut for Device Manager || Change default printer settings in Windows 10 || Auto login windows 10 without password



(Image-1) Bluetooth Connect Button on a Optical Mouse!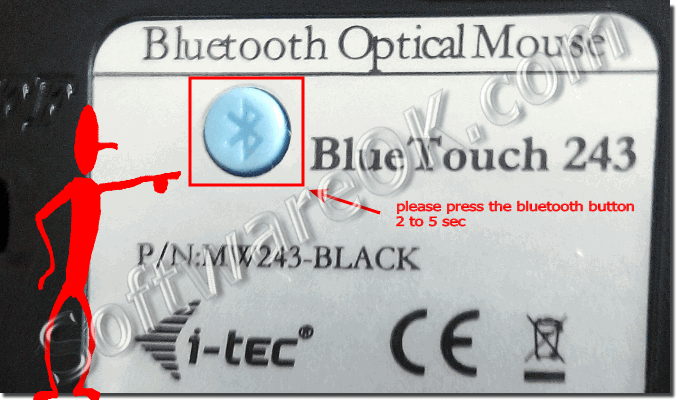 To learn how to make a device discoverable on Windows 10, check the information that came with your device or go to the manufacturer's website. Methods for making a device discoverable can vary widely from one type of device to the next. Some Bluetooth enabled devices are always in discovery mode. Others, such as most mobile phones, need to be placed in discovery mode by selecting discovery from a software menu or pressing a button on the device. Discovery buttons can be very small and hard to spot, often placed on the bottom of a mouse, keyboard, or similar device. The button may be labeled with the word connect, or another similar term; a Bluetooth logo or it may not be labeled at all.



(Image-2) Connect a Bluetooth device to Windows 10 computer!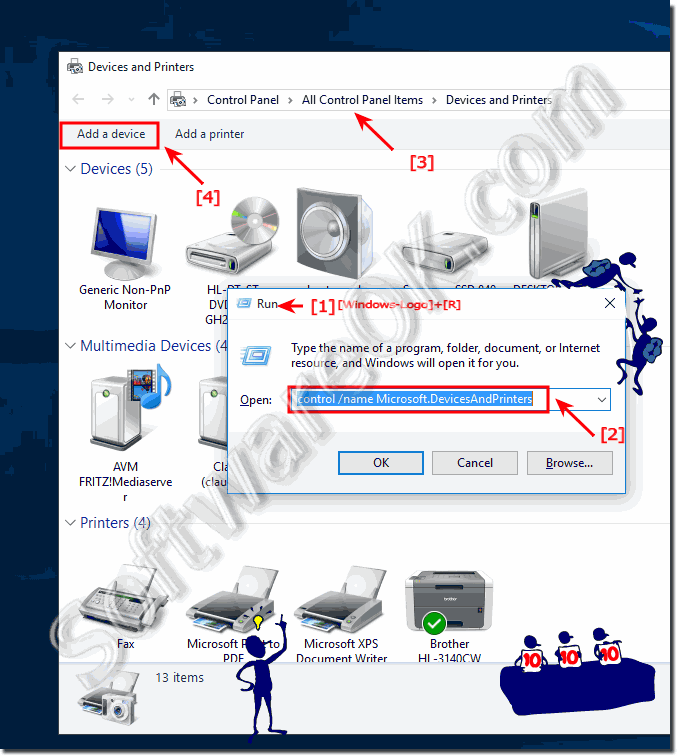 FAQ 115: Updated on: 25 August 2023 12:28