For example, if you have speakers, headphones or a headset connected to your Windows 11 PC, you can block it for applications!
1.) Via sound options in the Windows settings!
First, you need to open Sound Options in Windows Settings. Press Windows + i keys and navigate to System > Sound . You can also right-click on the loudspeaker symbol in your system tray and open "Sound Settings"

On the properties page for the audio device, look for the "Output"  option in the System  >  Sound section  , then click on "Loudspeakers / headphones"   and the "Do not allow" button 






(Image-1) Block audio devices under Windows 11 for applications!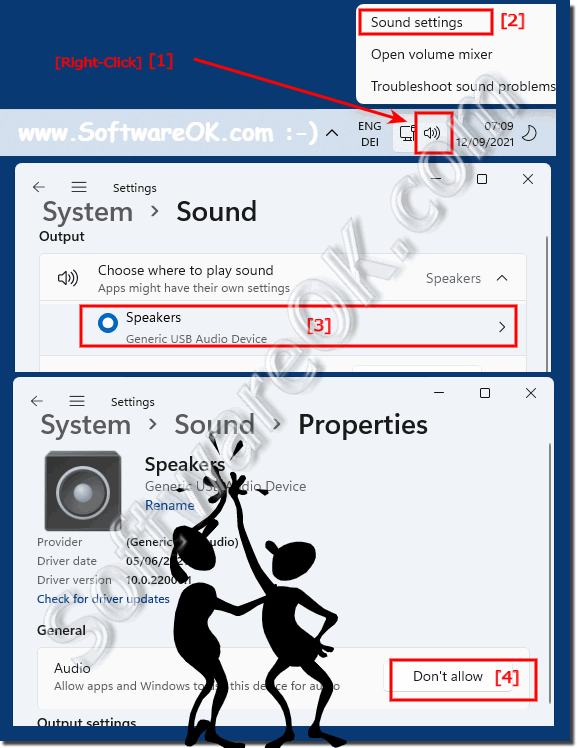 2.) More tips on audio, sound and co. on MS Windows!

Sound playback has been part of Microsoft Windows desktop systems for a very long time, so it also applies to Windows 11 when it comes to not only listening to music or watching videos, but also various system events to emphasize this acoustically. It is all the more important to know these settings. Here you will find further links and tips on the subject of Sound and Co. that can help you!



FAQ 145: Updated on: 12 October 2022 17:29