It's easy to find out where the desktop clock settings are saved on MS Windows 10/11, ... and Windows Server!





The clock settings or options are saved in a kind of configuration file so that when the analog desktop CLOCK for Windows is restarted it starts again with the same settings for the desktop clock. This means that you do not have to change the desktop clock settings every time you change the position of the desktop clock on the Windows desktop.





Content:



1.) Finding the desktop clock configuration file!

1. As always, start the analog desktop clock for MS Windows 

2. Open the main menu "Info"

3. Submenu ClassicDesktopClock and simply open ClassicDesktopClock.ini

( ... see Image-1 Point 1 to 3 )




(Image-1) Open the desktop clock settings on MS Windows!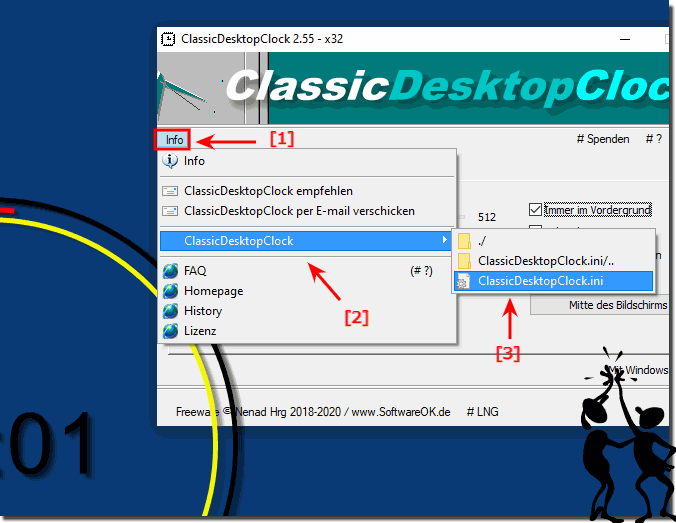 2.) An example for the Windows desktop clock in the ClassicDesktopClock.ini!

An example of the analog clock in the Germany colors BLACK RED GOLD

with a size of 512 x 512 pixels 

Wonderful on the desktop ;-)



(Image-2) Desktop clock the settings on MS Windows 10 as German flag!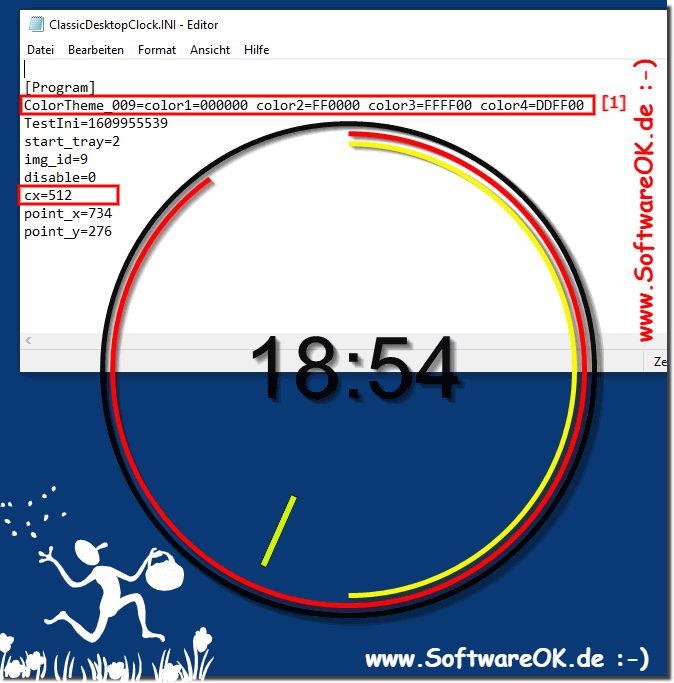 FAQ 7: Updated on: 25 July 2021 12:11