If Safely remove drives, hardware or eject media is missing in the MS Windows 11 OS taskbar, you should not panic! 



PS: I made the pictures more compact so that you don't have to scroll a lot!  

1. Open the Windows 11 taskbar settings (right click)

2. Click on Text / Option "taskbar corner overflow"

3. Simply activate "Safely remove hardware and eject media" / the Windows Explorer symbol

4. Now you can use the Windows 11 Safely remove the drives from the taskbar   





(Image-1) Safely remove drives in Windows 11 taskbar is back!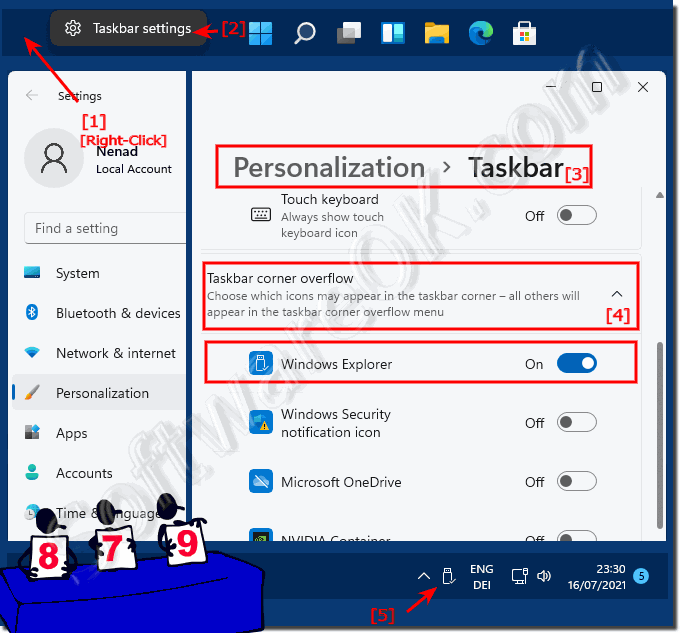 FAQ 74: Updated on: 18 July 2021 11:11