If Safely remove drives, hardware or eject media is missing in the MS Windows 11 OS taskbar, you should not panic! 



PS: I made the pictures more compact so that you don't have to scroll a lot!  


 

Content:



1.) Safely remove the activation of the drives in the Windows taskbar!

1. Open the Windows 11 taskbar settings (right click)

2. Click on Text / Option "taskbar corner overflow"

3. Simply activate "Safely remove hardware and eject media" / the Windows Explorer symbol

4. Now you can use the Windows 11 Safely remove the drives from the taskbar   




(Image-1) Safely remove drives in Windows 11 taskbar is back!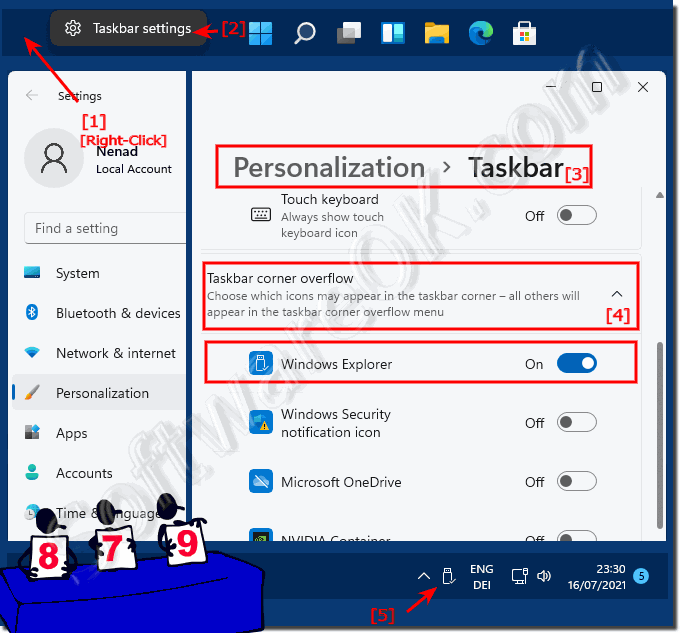 2.) ... External tools to safely remove data carriers and drives!
The tool ►► 
OpenCloseDriveEject
 is comfortable and has other useful functions! Here in the example with zoom factor in the taskbar menu. Simply click the icon in the notification area of ​​the Windows taskbar and eject drive, or Safely Remove.
(
... see Image-5
)
(Image-5) Open, Close, Drive, Eject DVD, USB, CD, BlueRay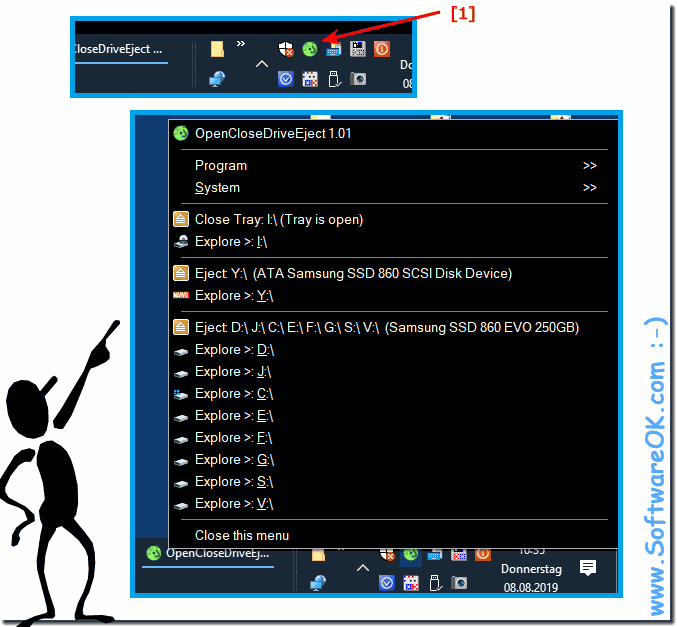 3.) Is Safe Removing Hardware on Windows 11 Important? 
The reason for this is that before disconnecting a device from your computer, you first need to prepare Windows for the change using this feature. In this way, Windows ensures that all data has been stored on the device and the device has been taken out of its holding. Removing the device without using the Safely Remove Hardware feature may damage your files and cause your data to be lost.
FAQ 74: Updated on: 21 May 2022 06:47