It is easy to check whether Auto-HDR support is guaranteed under Windows 11!



1. Start the Windows 11 settings as always 

2. Click on  "System" ► "Display"

3. Then on "More information about HDR" 

4. You will then be shown whether HDR is supported by your graphics card!




PS:

Intel has released a new graphics driver for Windows that supports the new Windows 11. The new version number is 30.0.xxx.xxx. Intel adapts to Windows 11 and also offers full support for the new Windows 11 Microsoft Auto-HDR on Intel processors from the 10th generation with Iris Plus graphics or better. 





(Image-1) Windows 11 detect auto HDR support!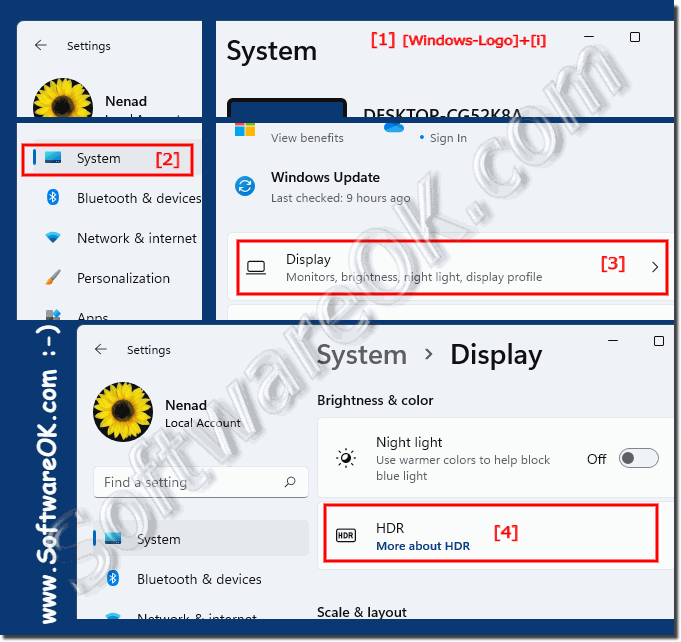 FAQ 81: Updated on: 22 September 2021 19:04