The solution is very simple to set the maximum working memory under Windows, this works under Windows 11,10, ... and MS Server OS!
Adjusting the RAM to be used on Windows desktop and server!


1. Please start the command  msconfig  [Windows + R]

2. Then go to the

Start

tab .

3. Select the operating system (in this case Windows 11)

4. Click ►  "Advanced options"

5, Activate and set maximum memory in the Advanced Options window !
PS: The information is in MB (mega-byte 4096 = 4GB).

6. Now just click the OK Button and restart the MS Window OS!

(... see Image-1 Point 1 to 7) 

After restarting Windows, only the specified RAM is used, in this case it would be 4 gigabytes!  



(Image-1) Restrict the maximum working memory under Windows 11, 10, ...!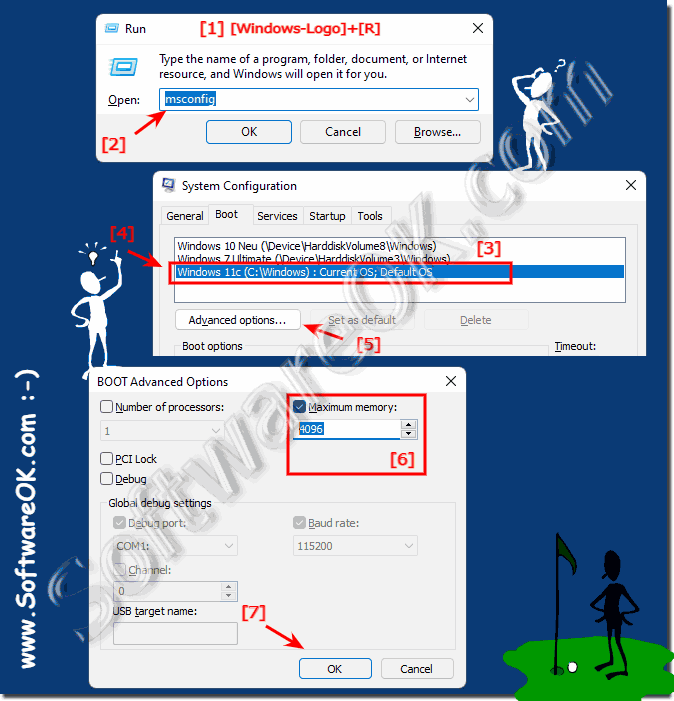 FAQ 73: Updated on: 8 August 2021 09:50