In Windows Explorer, there are hidden options, which can be reached with the mouse, this solution is for Windows 10, 8.1 and 7!


If you select objects in MS Explorer, or a shell based file manager, such as for example Q-Dir and then with a right click for the context menu, a selection of functions will appear. See even more features if you hold down the SHIFT key while right clicking!

(... see picture 1 arrow 1) with and without shift!



(Image-1) Access to hidden options in Windows Explorer!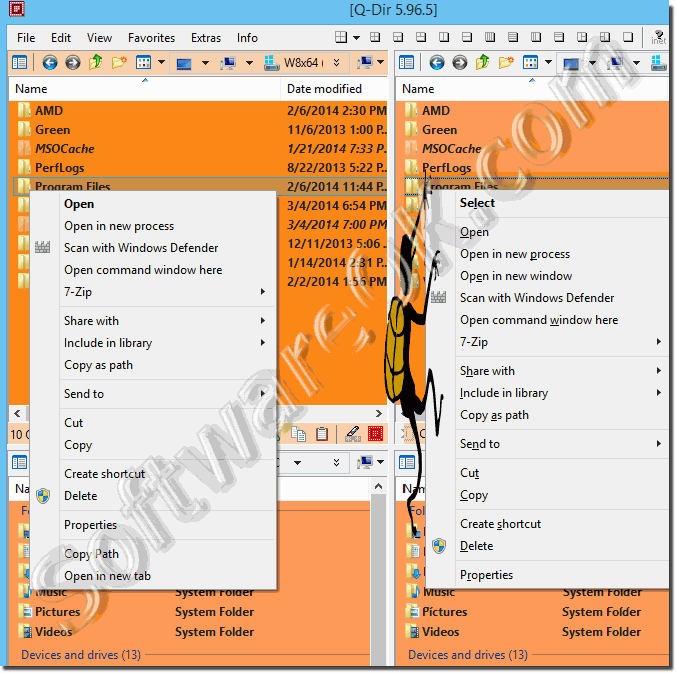 FAQ 200: Updated on: 21 July 2019 06:41