The solution is simple to enforce updated when change the Local Group Policy settings, in Windows 8.1 or Windows 7 and 10?


When change the  settings via "Local Group Policy Editor" (... see Image-2 Arrow-1)
Please use the command gpupdate /force to enforce the updated the new policy to have a effect on your Windows 8.1 PC.

Please press the [Windows-Logo + R] keyboard combination to start the RUN-Dialog in Windows 8.1 and enter the command gpupdate /force






(Image-1) Enforce updated of changes in Local Group Policy settings in Windows 8.1!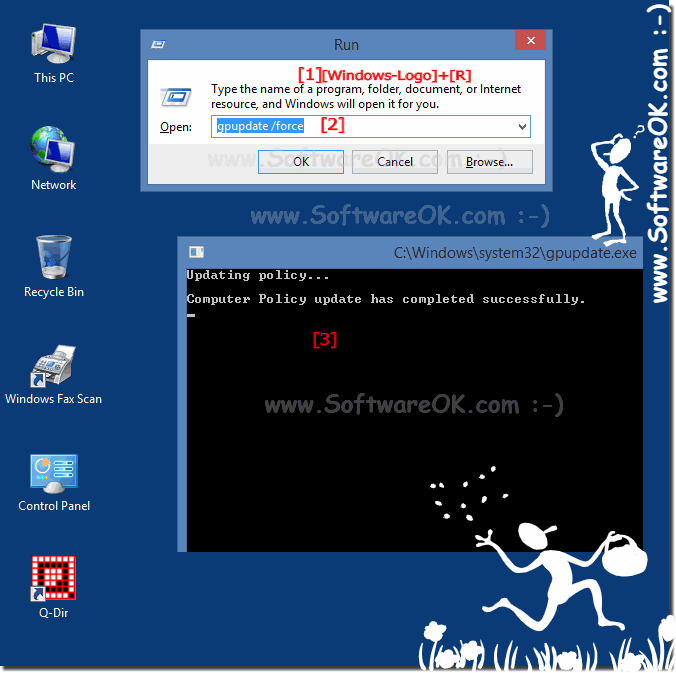 (Image-2) Find and start Local Group Policy Editor in Windows 8.1, Seven and Eight!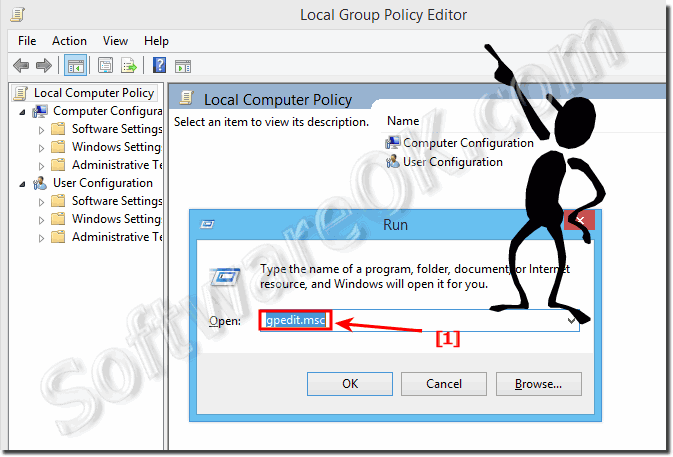 This snap-in allows you to edit the local Group Policy Objects stored on the Windows 8.1 computer.



FAQ 218: Updated on: 8 June 2019 21:13