Here is an example, how you can make your mouse pointer on the desktop background more visible with the glass balls!
Contents:
1.) Switching the balls to glass (aero)! 
Please start the
4ur-Windows-8-mouse-balls
and adjust the texture for example to
glass ball
.
Please always use if possible ► 
... the latest version of 4-Windows-8-Mouse-Balls
  👀
(Image-1) Transparent glass (Aero) mouse balls for Windows!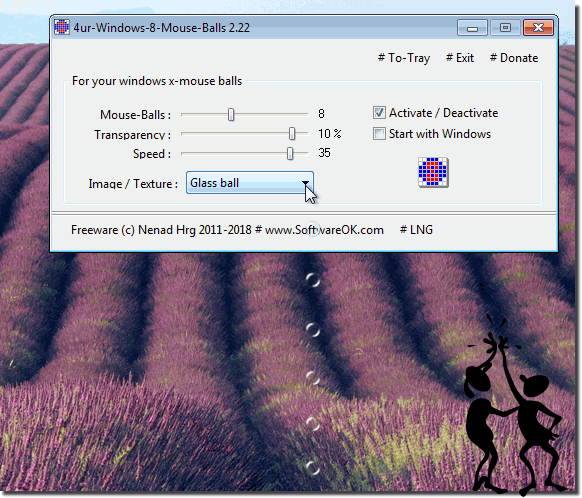 2.) More about banners, glass, Aero and Co. on MS Windows OS!
Aero effects have been very popular, but since Windows 10 there are hardly any effects reproducing this Aero effect, the same goes for the latest Windows 11. Anyway, here are some links to such effects on MS Windows OS!