The solution is very easy to see stars in the Windows desktop always in the foreground, it does not matter, whether for Windows 11 / 10 / 8.1, or other Windows operating systems!
Change the texture to Star and uncheck the Background only option (
... see Image-1
)
Please always use 
... the latest version of DesktopSnowOK
!
(Image-1) Windows desktop falling Stars example!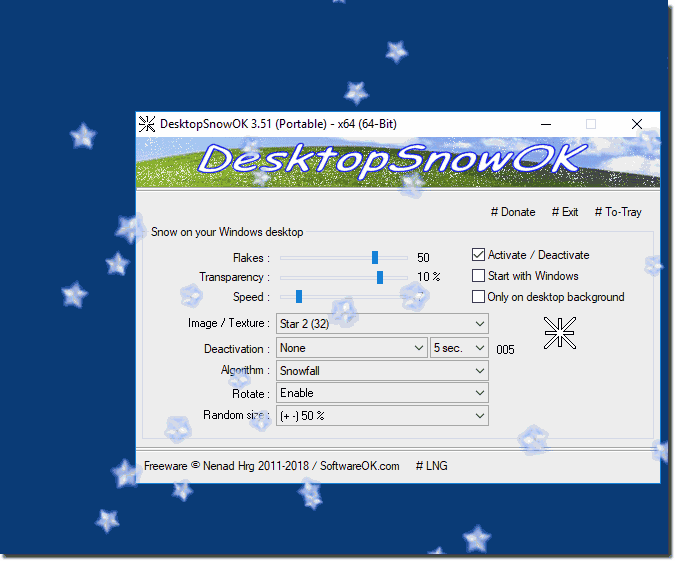 Like many of you have played old games for previous operating systems, these star flakes really do remind you of these classic games, but these are usually incompatible with the new Windows operating systems. I have managed that these stars fall under Windows 10 on the desktop. One of you may know it from one or another star game. 
In any case, you can use these stars in all standard Windows and Windows Server systems.