With Secure Delete it is easy to securely delete the recycle bin with a simple right-click in Explorer on Windows 11, 10, ... or MS Server OS!
Added on request!
1. Start as always ► 
the Secure Delete App
2. Via the main menu "Add to MS Explorer!"
3. Then you can clean it up safely with a simple right-click on the recycle bin
PS:
As you can see, everyone can safely delete them without having to take an IT course or ask their neighbors for help , because it is as easy to securely delete data as it is to clean up the recycle bin securely using Windows Explorer to completely remove all private traces on the hard disk to prevent anyone from restoring the data, which can sometimes be an advantage can!  system. 
(Image-2) Recycle Bin erase the data safely on Windows!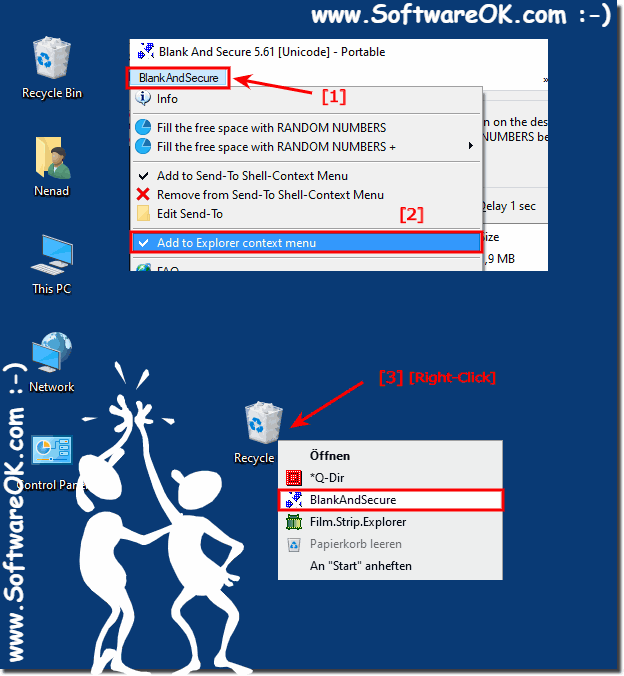 From the version onwards, shredding the recycle bin is no longer a major effort. You can use this example as a recycle bin shredding solution without any problems and without further ado on earlier and older versions of Microsoft's Windows operating systems, regardless of whether it is a Windows desktop computer or you want to shred the recycle bin on the tablet, Surface Pro / Go, or even as a document shredder on a server operating