Desktop Analog APP not from MS Windows 11, 10 Store for Free!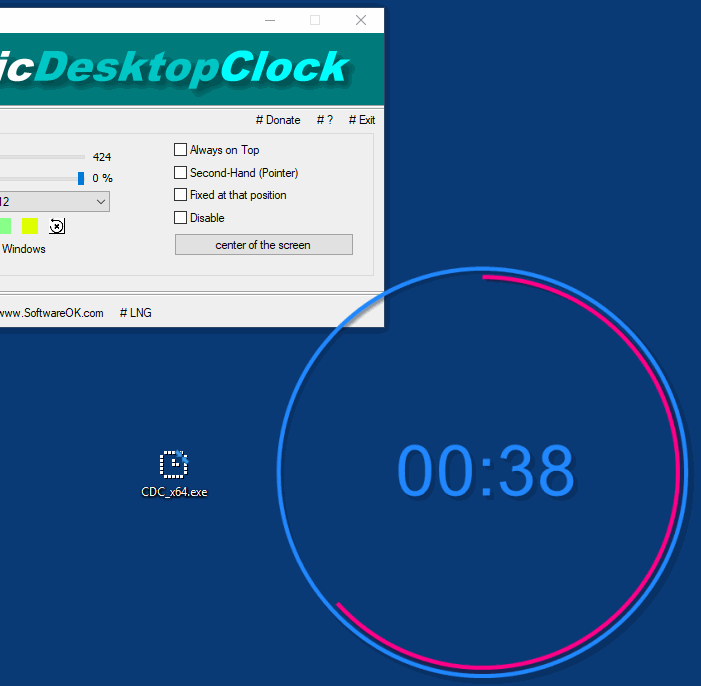 If you search for a Desktop Analog APP that is not from MS Windows 10 Store and also for Free, you are a lucky man, the search for this has an end and you are on the right page!


You do not need to download the app for Windows 10, Windows 8.1 from the Microsoft Store, write the analog desktop clock or customer recessions and compare without ratings this cute Analog Desktop WATCH! If you want to see the clock on your desktop in Windows 10, you do not need a magic trick because Microsoft has removed the gadgets and watches.




Customize this Analog Desktop Clock to your own personal analog clock on the desktop! For example, the diameter or size can be adjusted on the desktop and under Windows 10 / 8.1 / 7, the transparency of the clock is also customizable. 




Tip:
Everyone knows that in Windows 10, calendar display, as well as the time display including the Windows 10 analog clock in the system tray can view / call.

Also: ► Desktop.Calendar.Tray.OK Small Calendar on Windows Desktop!