Over 1000 snowflakes on the Windows 11, 10, ... desktop with low CPU load!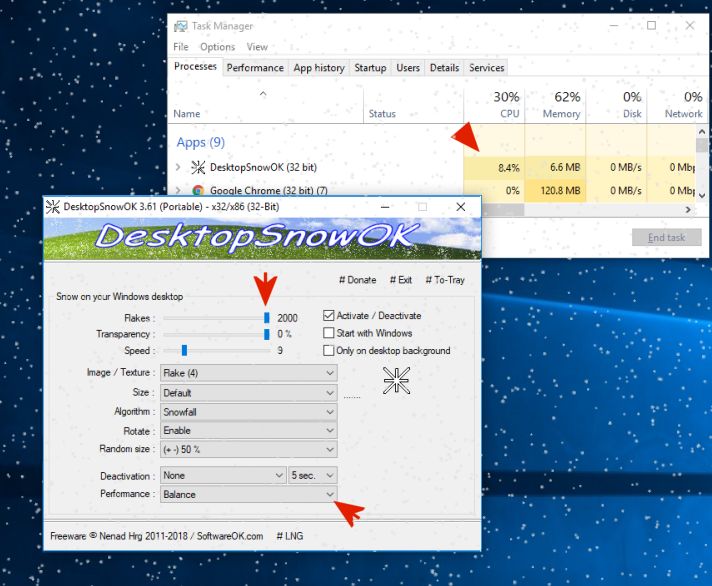 You can drop over 1000 snowflakes on the Windows 11, 10 ... desktop, with a relatively low CPU load depending on the system configuration!


As you can see above in Windows 10 shot screenshot, the snow load on the CPU is relatively low although in this example 2000 flakes decorate the Windows desktop. It's a simple yet effective snow freeware program that can create a sense of well-being and relaxed work on the Windows PC just before Christmas time. It really makes sense to use this improved snowfall as of version 3.61. whether in the new MS Windows OS, or on any of the following operating systems: Windows 11, 10 Pro, Enterprise, Home, Windows 8.1, Windows 8, Windows-Server 2019, 2016, 2012, Windows 7 Basic, Professional, Starter, Ultimate it was tested at all and successfully verified .