Summer time, winter time and other file time corrections!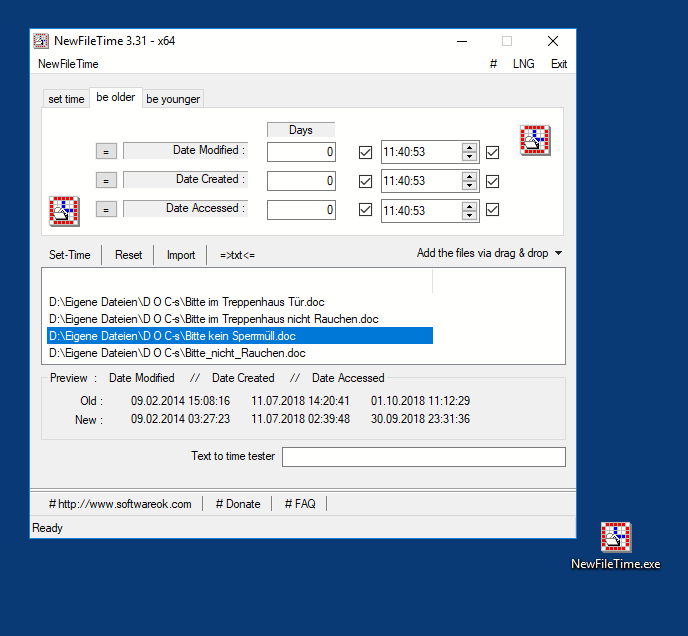 If you want to make files younger or older, it's not a big hassle with NewFileTime for Windows 11, 10, ... etc. and MS Server OS.!


This screenshot has been made on Windows 10, but of course you can also use the file, folder, document, image, directory, subfolders, timestamps changer on other versions of the Windows operating system to change the timestamp, regardless of whether it is is a Windows desktop, tablet or server operating system.