Test the PC for several hours!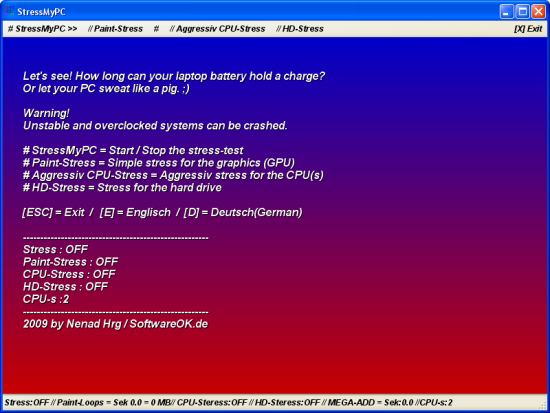 With this program, you can subject a PC to a stress test for several hours. If required, the hard disk is required, not just the CPU.

Anyone who has just bought a new PC, can also demand this right neat, to detect any failures or weaknesses equal.