Reset the Quad-Directory Explorer to defaults as in fresh install, easy and smart!
1.) Q-Dir Uninstall / Remove / Delete!

You can delete the start.qdr and q-dir.ini at install version is it in

%appdata%/Q-Dir/

 

OR start the Uninstall feature of Q-Dir and then Install Q-Dir again!

Info: Please run (Windows + R) 

the Command 

%appdata% to find this folder!

and the Command 

%ProgramFiles%

 to open the Programs Folder!


Or just download Q-Dir Install and overwrite the old with the new installation


See also: ►  Disable and Enable Column in Q-Dir Listview ►  change the preview filter settings !

At problems with the Registry Settings!
► ... Windows Explorer as the default file manager!
With this script all possible registry entries of Q-Dir are deleted.



(Image-1) Reset Q-DIR to defaults ergo fresh install!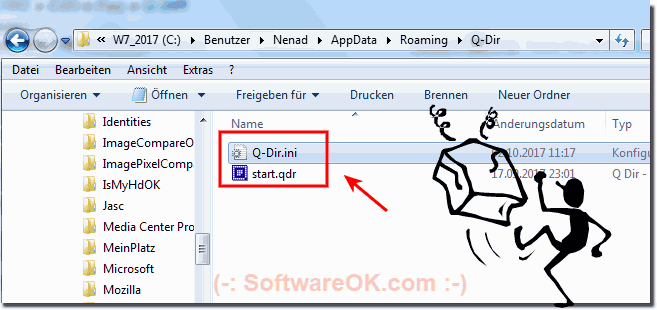 2.) *Q-Dir context menu bug
Please unchecked the options: 


► Add Q-Dir to shell context menu
(Image-2) Remove Q-DIR from Explorer Context-Menu!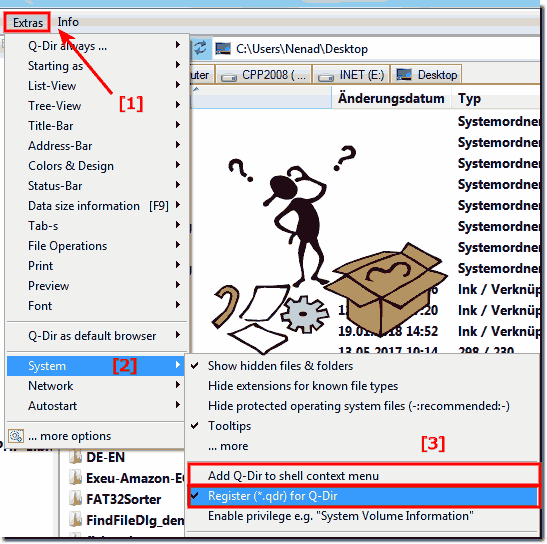 3.) Q-Dir Autoupdate and Disabe Autoupdate-Sevice!


As of version 7.41, Autoupdate service is in Q-Dir

Auto update service is deactivatable e.g. if Q-Dir is installed in the company network.

Simply make the entry in Q-Dir.ini then it will not appear in the right toolbar of Q-Dir.ini



Q-Dir.ini

[Q-Dir]
enable_auto_update=0  


(Image-3) Q-Dir Explorer Auto-update and Version Checker!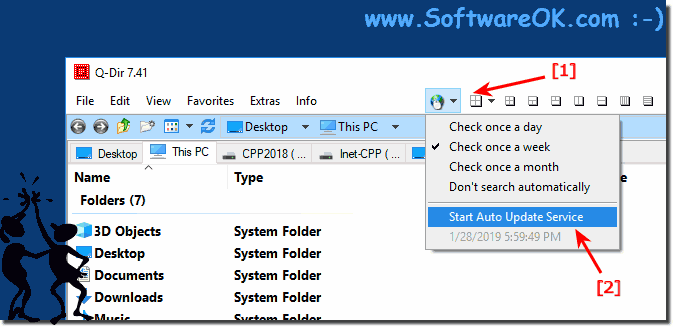 4.) Uninstall Q-Dir on new Windows 10!
FAQ 105: Updated on: 28 September 2019 11:52