A custom background image is one of the first individual features that you are looking for, at each Android smart phone, the solution is very simple to change the background!


If you want to change the background image, press the Home button, then simply press on an empty space and hold the empty space on your home screen pressed (dont move the finger). (... see Image-1 Arrow-1)

Now you see the settings page for the homescreen, please tap on Wallpapers. (... see Image-1 Arrow-2)

And then you can set the background: for Home Screen or for lock screen on smart phone. (... see Image [3][4] )

If you want to specify the same image for both, then select the option "start and lock screen" (... see Image [5] )




(Image-1) the background image for Android smart phone!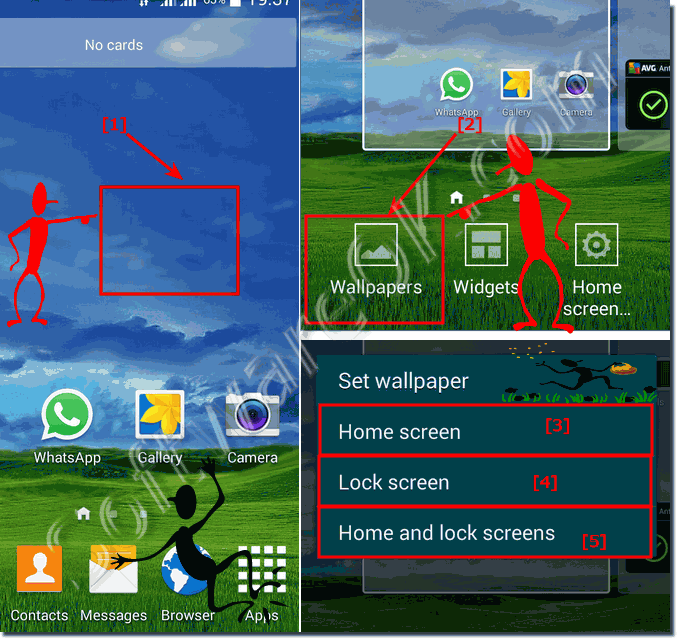 FAQ 4: Updated on: 1 June 2022 08:20