To stop apps from running in the background on Android or hungry apps from running in the background is the restart a solution the restart is good for Android mobile and smartphones!



If you want that the Android restart please press and hold your phone power button for a few seconds down!

and tap Reboot (... see Image-1)



(Image-1) Restart is good for Android smartphones!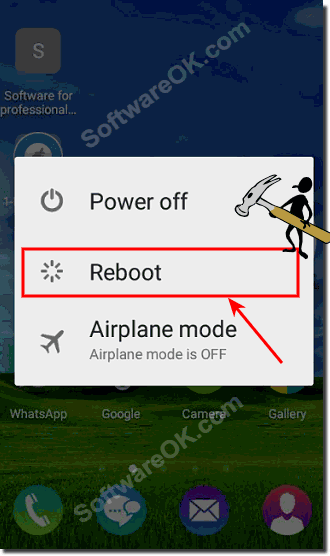 Of course, everyone knows that turning off the phone silences and restarting the smartphone operating system shuts down and restarts. However, many mobile phone and tablets users use restarting far too rarely believing that turning off and on again is one and the same. That's not quite true. Because only when restarting the device is completely shut down, the memory is deleted, all APPs are turned off and restarted. This is especially so when the mobile Apple iPhone or Android Smartphone, the option Quick Start is activated. 

General on all phones, smartphones or iPhon, as well as the Windows Phone is a reboot always good, because all drivers are reloaded from the system and it is also released a lot of memory and the mobile device works fluently and faster, which proves to be very beneficial can. The apps that may have been running useless in the background are also all closed, which also improves performance on any mobile device, both on the phone, tablet and not to forget the MS Surface PRO.
FAQ 9: Updated on: 1 June 2022 08:19