This is the power saving function of the new CPU-s (AMD, INTEL, etc.).
The processor automatically switches them down to save energy.
If the CPU power is required, the full CPU frequency is automatically used.

So, it is normal when the CPU is not in use that the CPU clock is lowered to save energy.

At Intel it is the "Enhanced Speedstep" (EIST)). At AMD, the power saving mode is called "Cool'n'Quiet"

If the maximum frequency of the CPU in the IDLE deviates or fluctuates, it may be due to the indexing in Windows 10, 8.1, ..., for example.

If this is always the same, it may be that the power saving function is deactivated:

Left:
... Intel® Core ™ i7 Desktop Processor Family on intel.com
... Intel® Core ™ i5 Mobile Processor on intel.com
... AMD processors for desktop PCs on amd.com
... AMD desktop processor solutions Compare on amd.com





(Image-1) The CPU has no constant frequency!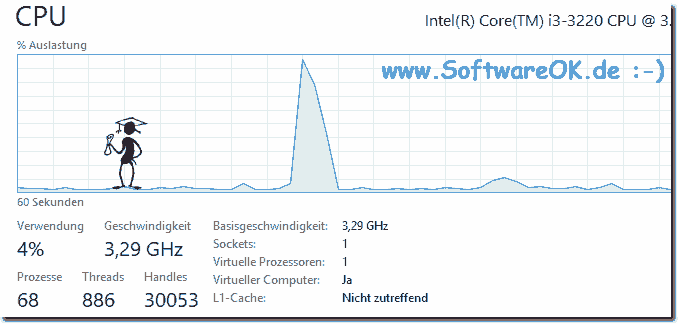 Today's operating systems Apple macOS, and also Windows such as --- OS_Windows6 --- try to protect the CPU (processor) as much as possible, therefore there are fluctuations in the CPU frequency.


FAQ 32: Updated on: 31 May 2020 18:41