Sysinternals on 
Sysinternals.com, or live.
Sysinternals.com for all Microsoft Windows Desktop and MS Server OS
!
1.) The Sysinternals Suite Tools for MS Windows OS!
The Sysinternals Suite Tools are a series of Windows applications that can be downloaded free of charge from the Microsoft Tech-Net website.

They are all portable, which means they do not need to be installed. You can save them on a USB stick and use them free of charge from any PC. 

http://technet.microsoft.com/en-US/sysinternals




(Image-1) sysinternals.com programs!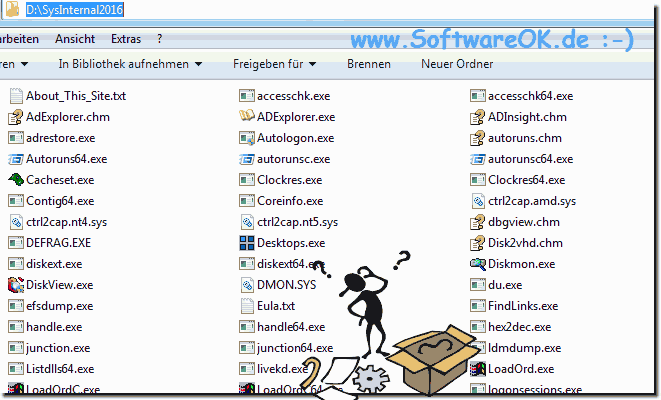 2.) Using the process explorer is very popular!
The Process Explorer application is a kind of Task Manager replacement with many other functions. The user interface is packed with data and options, so I won't go into everything!

Have you ever wondered which program opened a particular file or directory? Now you can find out. Process Explorer shows you information about which handles and DLLs processes have been opened or loaded.

1. \\ live.sysinternals.com \ tools \ procexp64.exe

2. The Process Explorer is already there

( ... see Image-2 Point 1 to 3 )

More information at: ►►  https://docs.microsoft .com / de-de / sysinternals / downloads / process-explorer 




(Image-2) Example of the Process Explorer on Windows 11!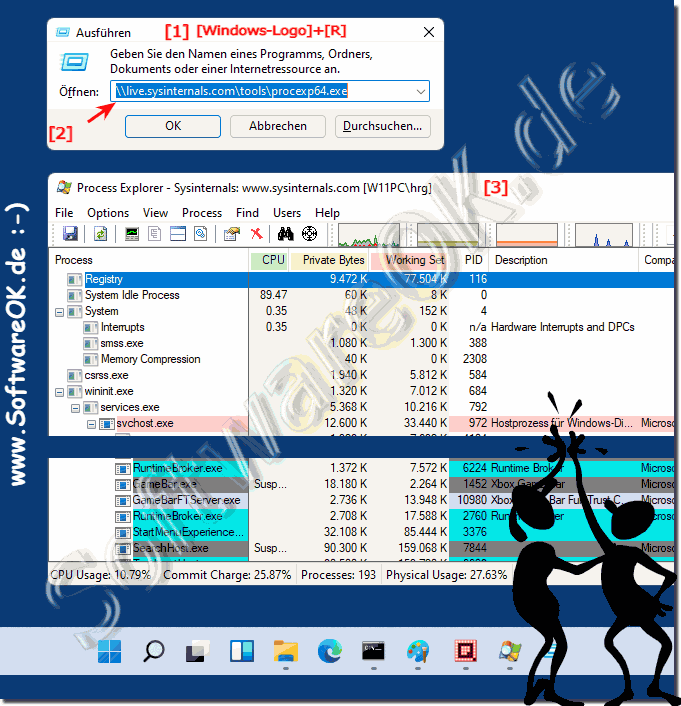 3.) Aren't they hacking tools for system manipulation?
No, it is primarily analysis tools that can be used to optimize the system or to better understand the system. There are deep insights that can also confuse you, but understanding the system is also an extensive task and takes a lot of time!

If it were different, operating systems would come onto the market without bugs and that would be pretty boring, in the long run, the learning effect would be lost and you would only have half as much fun!       



4.) Run the tools of SysInternals Live from the web folder!
You can use the SysInternal tools on Windows 11, 10, ... directly from a web folder. It is advisable to simply download the tools and copy them to each PC that you want to inspect instead of starting from the MS Live site every time. 

Here is an example in the Quad Explorer , but also works in the MS File Explorer!



(Image-3) Start Sysinternals Tools directly from the web folder!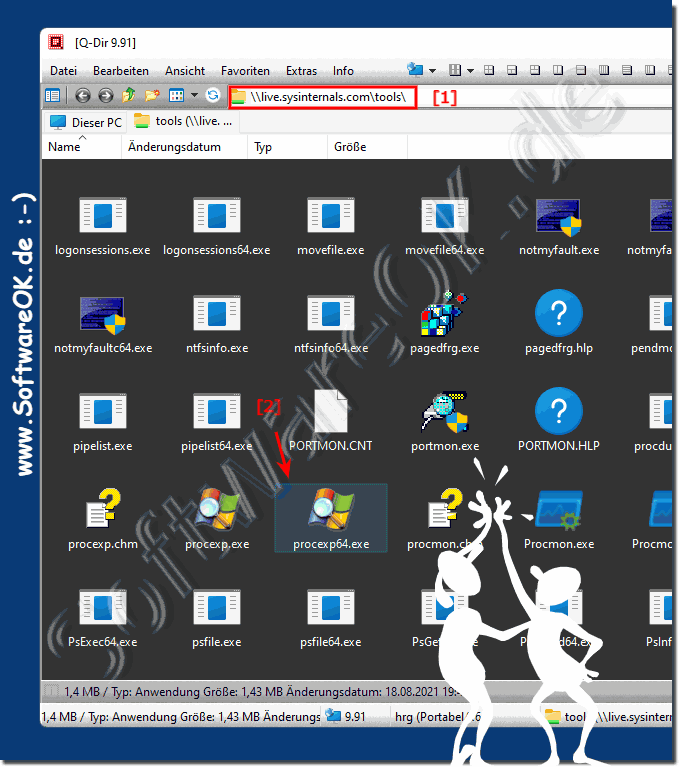 FAQ 41: Updated on: 24 September 2021 18:15