Find out the differences between WLAN (Wireless LAN) and a WLAN (Wireless Fidelity) and why the difference between the network protocols is so important!




Although many "Wireless LAN" use WLAN and "WiFi" interchangeably, there is a difference between WLAN and WiFi and here it is fundamental: WiFi is a specific type of transmission (subtype) of WLAN.

I created a simple picture to illustrate how these two types of wireless communication behave!


The term Wi-Fi was created by an organization called the Wi-Fi Alliance that oversees tests that certify the interoperability of products. A product that passes Allianz's tests is awarded the "Wi-Fi Certified" label (a registered trademark). Such as the standard, the 802.11n, 802.11g, 802.11ac, etc.


Wireless // Wireless Local Area Network // Wi-Fi


We want to read more ... Wireless_Local_Area_Network !

See also: ► See  Wlan or WiFi speed under Windows 



(Image-1) Differences between WLAN and WiFi!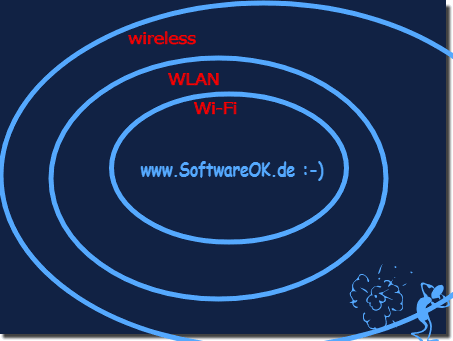 There are also different WLAN technologies that you can only become familiar with as an engineer. You will certainly find a few more resources on the Internet. The WLAN and WI-FI Technic is very common, not only under Linux, Apple's MAC, Google's Android and Samsung smartphones, but also under --- OS_Windows6.1S ---!
So don't get confused by Wi-Fi, WiFi and WLAN and LAN!
FAQ 50: Updated on: 28 November 2020 20:31