Easy change the time when to show the Desktop Icons not only on Windows 10, 8.1 and Seven!
So! Now when you click on the timer for Desktop Icons will be set to you value and count down, to hide the desktop icons again. 
(Image-1) Adjustable timer for Desktop Icons on all MS Windows OS!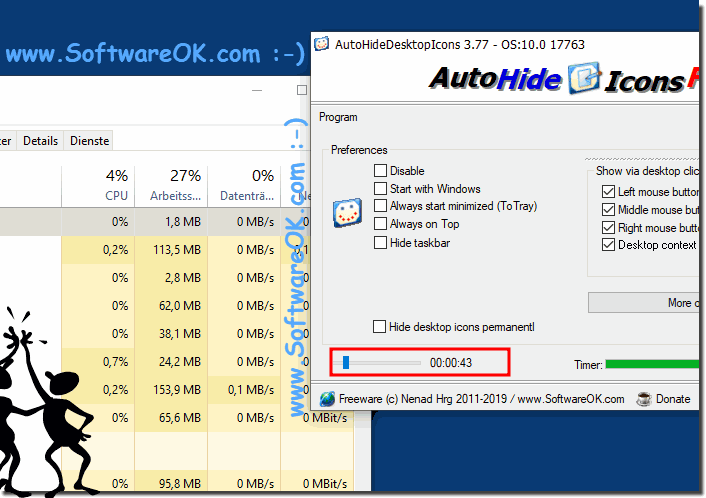 Information who loves to read and like text:

The elegant solution with timer countdown to hide the desktop icons / symbols is not written only for Windows 10. As you can see at the top in the Windows 10 screenshot, recognize it is quite simple with countdown timer to hide the desktop icons You can easily use this simple and fast timer countdown solution on older versions of Microsoft's Windows operating systems, whether it's a Windows desktop, tablet, Surface Pro / Go, or even a server operating system.