Yes, you can use the alternative command prompt on the new MS Windows 11 OS and use it without any problems!
Even under the latest
 Microsoft Windows 11
, the
alternative command prompt
does its job well and the cmd.exe and powershell commands can be executed, see picture as a simple example under 
MS Windows 11
! It is suitable for all Windows OS from Windows 2000 to MS Windows 11 and Microsoft's Windows Server 2019, 2016, .... You don't have to do without this fast alternative command prompt on any Windows PC!
(Image-1) Alternate command prompt on Windows 11!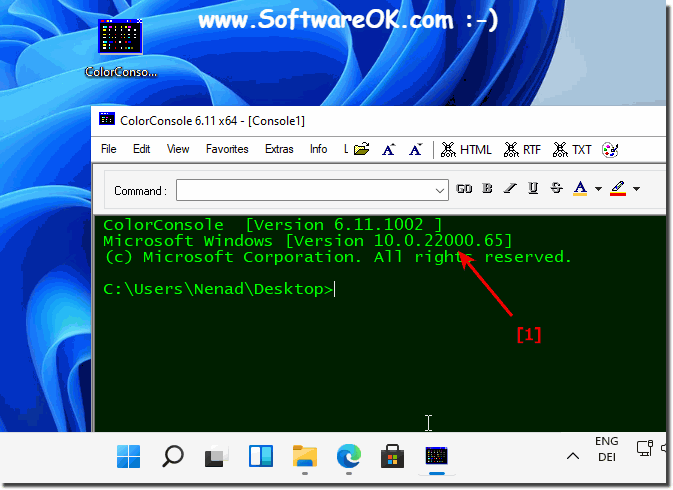 FAQ 10: Updated on: 15 July 2021 10:20