There are simply two different options to be able to select individual photos from different folders or a complete folder!
Info:

With the option individual photos place your individual images on the window (drag & drop), you can use up to 32 images. With the delete button you can remove single or multiple marked images from the list. PS: is no deletion from the hard disk!


1. As always, launch ►► DesktopImages3D

2. Select their images Source

3. Add Custom Images, or remove unnecessary


(Image-1) Difference Individual photos and images from folders!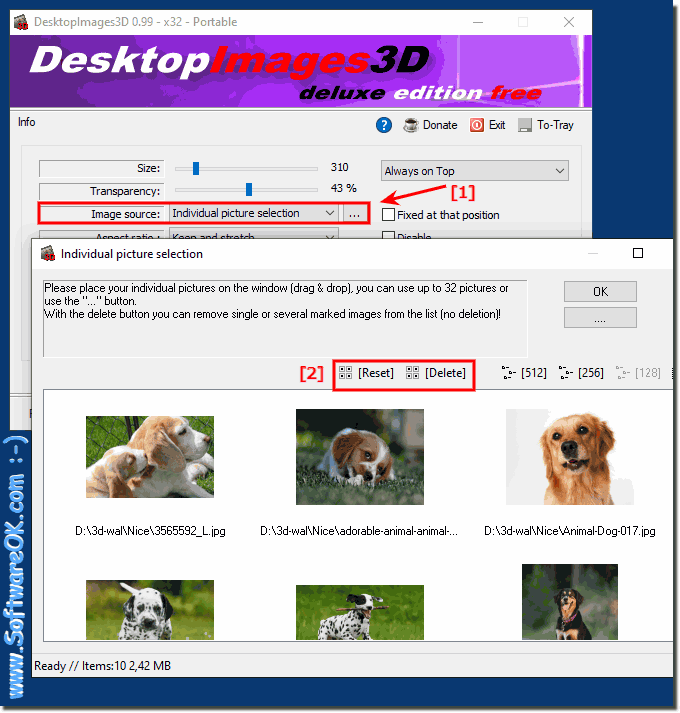 It is really a very decorative 3D desktop image display that displays the pictures of your loved one or the last holiday photos on the desktop.

FAQ 1: Updated on: 16 September 2021 06:50