It is very easy to
switch / change the Language

in DesktopOK to English or to Other Language for

 Windows 11, 10, ... etc..



Is the same version or download. Please start the DesktopOK. 

Click on the German flag, and switch to English Language! (... see Image-1 Arrow 1 and 2)

Please always use ... the latest version of DesktopOK. 



(Image-1) The English version of 64 bit Desktop OK!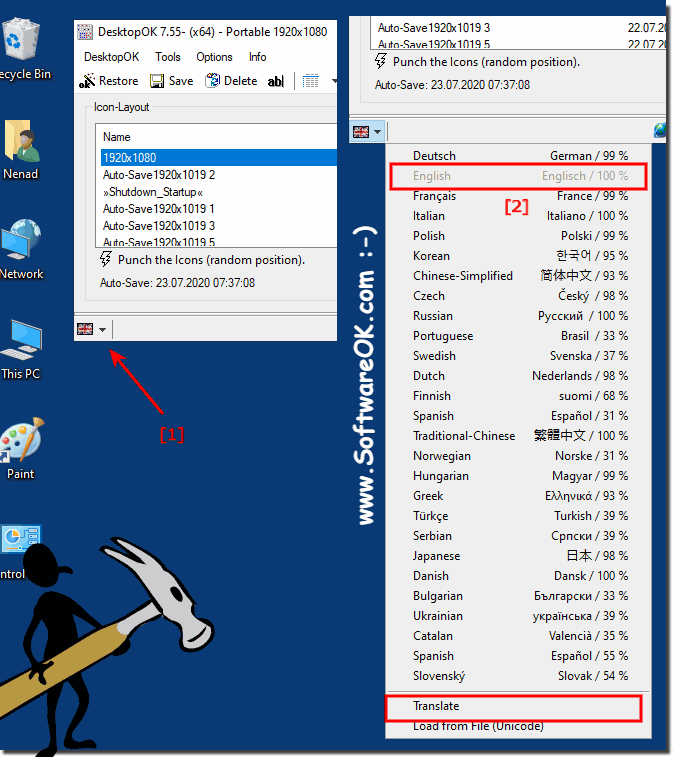 FAQ 8: Updated on: 8 July 2021 16:40