Quite simply you can show the number of files and number of folders in an explorer column!
... Quad Explorer FAQ!
(Image-1) File and Folder number cunter in an Explorer column!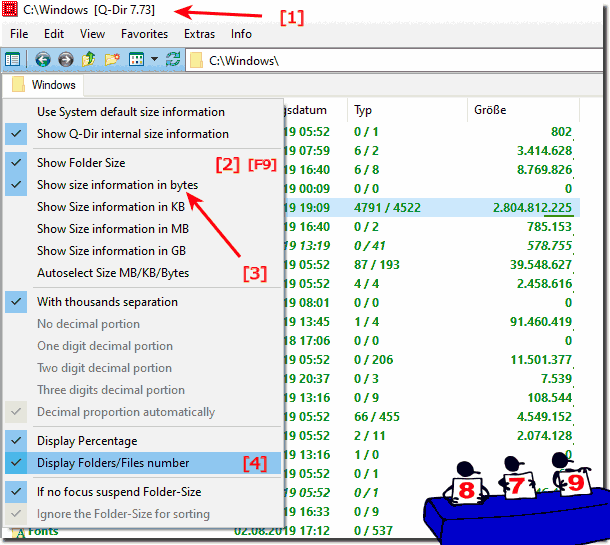 What can I do if I still have issues with "file and folder count in an Explorer column" is a frequently asked question.
Check if this option has really been activated.
If you restart the Windows operating system, please perform a correct Windows restart here
.
Check if OneDrive folder is installed properly.
If the problem with "File and Folder Number in an Explorer Column" persists, please check if you have the latest version of Quad Explorer  installed.