The timer of "Don 't Sleep" can already be set. Please first set the checkbox "Use timer". Then change the time, or set via the date and time fields (see Image 1)!




 

Content:


1.) Activate the dont sleep timer!
It is currently set so that the Dont Sleep blocking time by clicking the "Use Timer" check box (
... see Image-1
) 
is automatically set to one hour.
PS: But will change it in the next version so that there is no confusion.
(Image-1) The timer prevent standby in Windows-OS!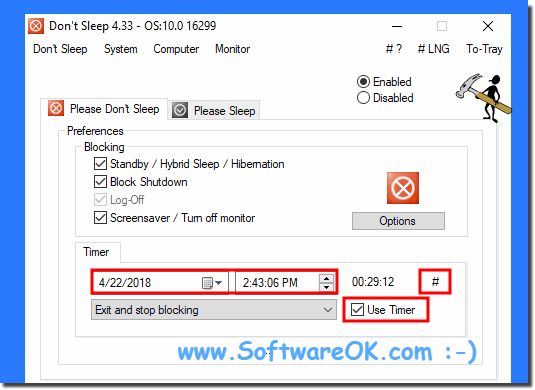 2.) Optionally activate the timer directly
(Image-2) Set the prevent standby timer!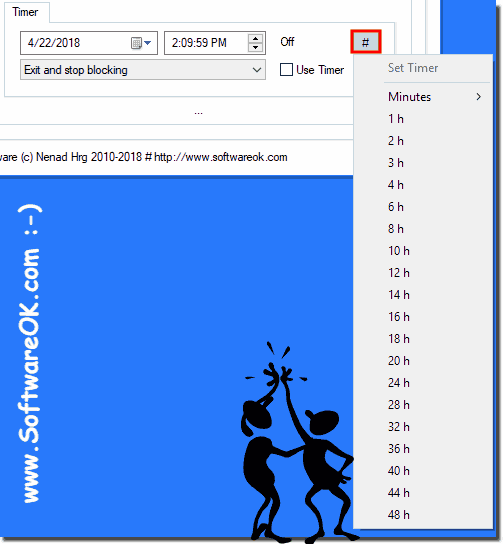 3.) Select the action when the time has elapsed!
(Image-3) What happens when the timer expires!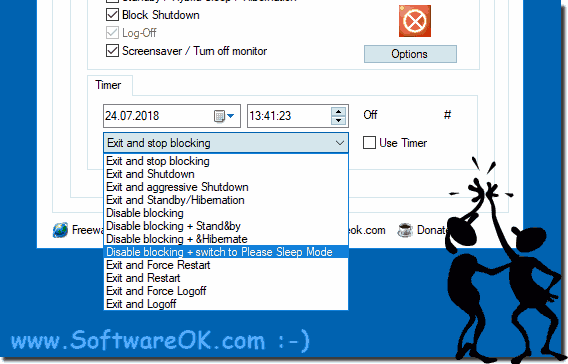 FAQ 7: Updated on: July 19th 2018 09:47