It is very easy to uninstall eg remove the ExperienceIndexOK from you Windows 10/8.1 or other Windows Operating System!


When ExperienceIndexOK running, please close the ExperienceIndexOK and delete the ExperienceIndexOK.exe!
(... see Image-1 Arrow 1 and 2)



PS: But this not improves and not change the Windows Experience Index :-)



See also: ... Download ExpirenceIndexOK



(Image-1) Uninstall the Experience-Index-OK!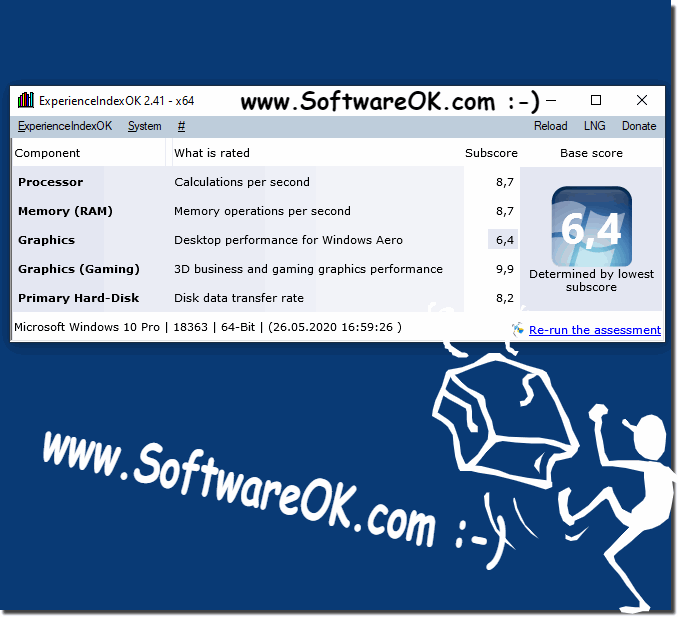 FAQ 1: Updated on: October 24th 2015 12:39