The Openoffice is available as a download, this is a fully functional and cross-platform   Office package, it is also compatible with all common office documents and hundreds of file formats .


It includes word processing, drawing, spreadsheet, database, mathematics and formulas programs or software. There is also a portable version of OpenOffice, this is a version specially optimized by OpenOffice for flash memory. It also includes a grammar checker for almost all documents.

Download portable program at portableapps.com: ... portableapps.com/apps/office/openoffice_portable
Download install version at de.openoffice.org: ... ... openoffice.org/downloads
Info at openoffice.org: ... de.openoffice.org

From version 3.2.0 on there is no portable version because it is legally not allowed to be repacked due to a new trademark restriction from Oracle.

Alternatively there is thatX-OpenOffice .
Download the portable program at winpenpack.com: ... winpenpack.com/main/comment.php?comment.news.29 !




Info:

In Open Office you have Calc as an alternative to Excel, Writer as an alternative to Word, Impress as an alternative to PowerPoint, .... etc!



  


(Image-1) Download alternative to Microsoft's Office!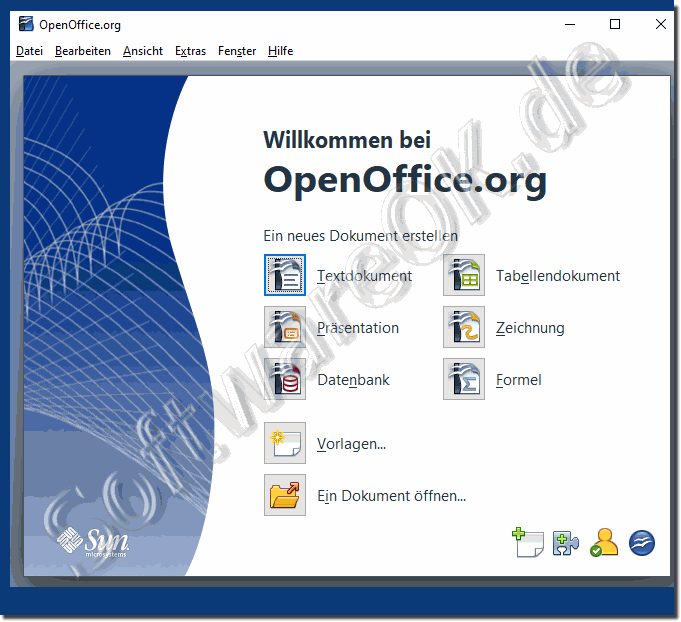 FAQ 21: Updated on: 26 August 2021 18:32