It is very easy to find and delete under Windows Duplicate of images ergo Photos, with the freeware FSI.OK!


Just start the search for duplicate or similar images. After you have received the results, just check the box next to the unwanted image files and then delete all!

In FSI.OK, you can select the images through the Check boxes and then select the Trash option (in the context menu via right click on results list view).

Please always use ... the latest version of Find.Same.Images.OK!



(Image-1) Find and delete Duplicate of the Images or Pictures!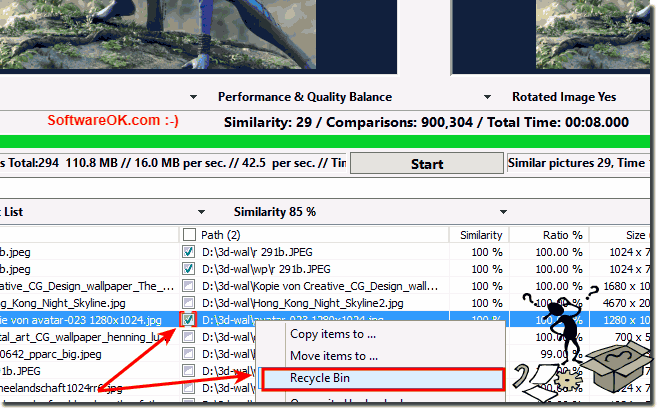 Once you have the program installed on the computer, it will automatically find copies of photos or photos with varying degrees of similarity. You only need to select the folder to search and start the search. With an innovative technology for comparing photos based on content, FSI.OK analyzes each photo in the selected folder and finds exact copies or similar matches according to the content of the image on the pixel basis.

FAQ 6: Updated on: March 13th 2018 12:56