You can easily compare two separate folders even if one of the folder is the SYSTEM fonts folder!


1. Just start FontViewOK twice

.



2. Select the respective folder in each one!

3. And you can already compare the folders ;-)

Or !? 



(Image-1) Compare two separate folders One is the SYSTEM font folder?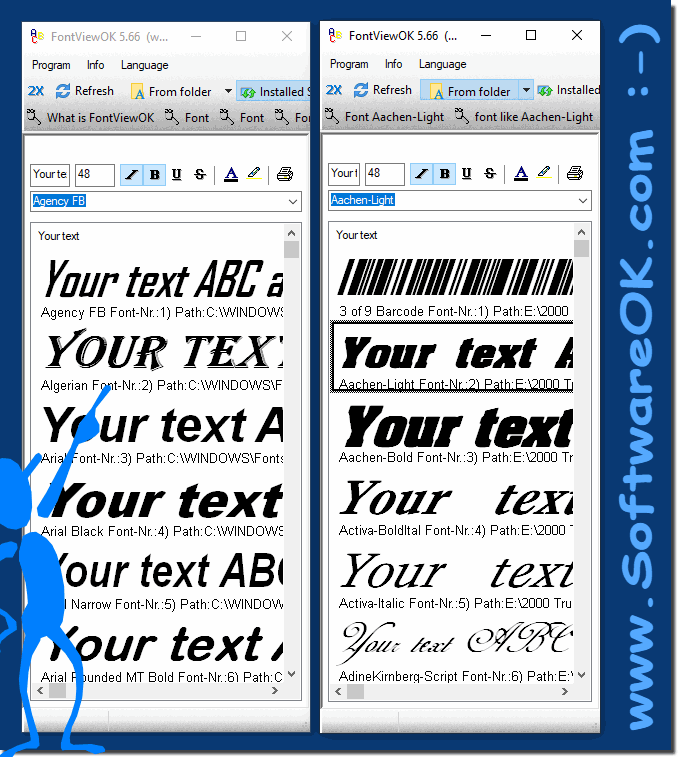 FAQ 8: Updated on: 18 April 2020 14:28